Gunmen shot Uhuru's kin, raped guests – witness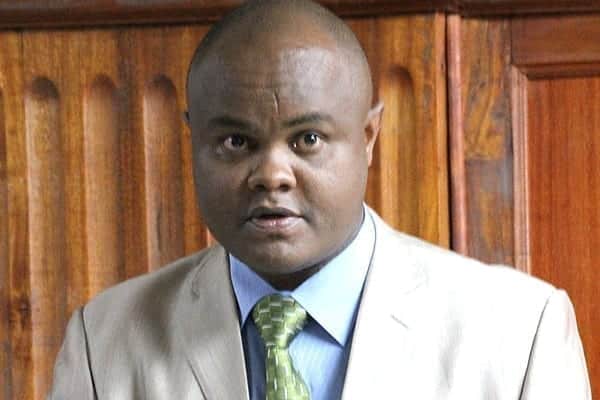 The gunmen who killed a relative of President Uhuru Kenyatta also defiled her four guests after storming her residence in a Nairobi upmarket estate, a trial court heard on Tuesday.
Ms Rose Waruinge, a cousin of the President and then a prominent city lawyer, died from a bullet fired at her right breast while her guests were violated when armed thugs took them hostage at her residence along George Padmore Road, Nairobi on February 10, 2012.
The guests were taken to a private clinic for a medical assessment, but later declined to be further examined by a police doctor, a witness said.
Mr John Kuria said no P3 form was filled in respect of the injuries the victims suffered after they turned down a request for further examination.
The witness was testifying in a case in which five people including, the late Ms Waruinge's night guard, Aggrey Mukaisi Musina, are charged with robbery.
"It was around 8.00pm when we received a report of a shooting incident near Yaya Centre…We were shown the scene by a neighbour who had heard gunshots and when we went into the compound we met four women who were crying hysterically and they told us they had been invaded by a five man gang armed with a gun," the witness said.
He said the witnesses said the thugs shot Ms Waruinge and also raped them.
"I was told her son had just rushed her to the Nairobi hospital and I was instructed to follow to assess her condition," Mr Kuria said.
Mr Kuria said that when he arrived at the hospital he found the lawyer's body draped in a white cloth at the casualty section.
"She had been shot above the right breast and I saw the gaping wound, her clothes were surrendered to me," the witness said.
The clothes, which included a black skirt, a brown blouse, a belt, petticoat, night dress and underpants with dried bloodstains were on Tuesday presented in court as exhibits.
Mr Kuria said he also collected a black jacket which belonged to Ms Waruinge's night guard and the food his employer had reportedly served him moments before the thugs struck.
He said when the then senior provincial police officers took over the investigations, he handed over the exhibits to Mr John Shegu who was the investigating officer in the case.
"On February 21, 2012 the bullet which was retrieved from Ms Waruinge's body was handed over. I was also asked to take a report on the victims who had been rushed to the Nairobi Women's hospital after being sexually violated," the witness said.
He said the victims later declined to be accessed by a police doctor "so we did not have any report from the police surgeon."
The witness said he did not know how the suspects were arrested and linked to the case, but he recalled that their blood samples were taken to the government chemist for analysis.
Mr Shegu was on Tuesday stood down from testifying after a lawyer demanded he presents a paper trail indicating how and why he arrested the suspects in the case.
Proceedings resume on October 1.
-nation.co.ke