FBI seeks Kenya's help to arrest bank hackers/cyber criminals

FBI seeks Kenya's help to arrest bank hackers/cyber criminals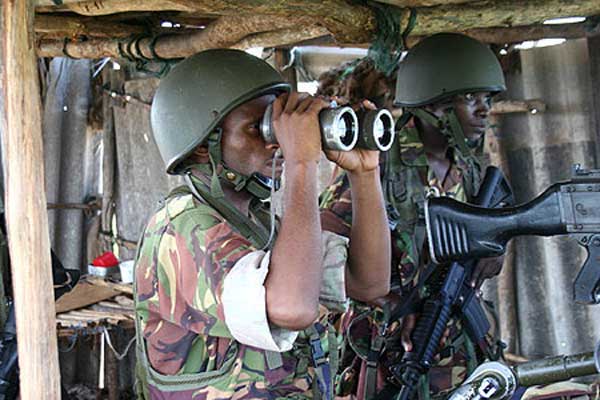 The Federal Bureau of Investigation (FBI) has asked Kenya to help arrest a ring of international bank hackers and cyber criminals based in the country.
The group, comprising Nigerians, targets banks and has stolen $2.5 billion (Sh215 billion) from banks and other institutions around the world.
Three other suspects, who are also wanted by the US law enforcement agency, are believed to operate from Lagos, Nigeria, while a fourth is based in Dubai, the United Arabs Emirate.
According to a request to the Cyber Crime Unit of the Criminal Investigations Department from the El Paso Division, the FBI said its investigation had established the identity of 11 suspects.
Those operating out of Nairobi are Rasheed Aro, Idris Akinleye, Lawal Waidi Seun, Sunday Adeleye, Olankule Semiu Lamid, Adewale Oye and Salau Sodiq Adeola.
The other three — Anthony Eboh, Tajudeen Olubukola Salami and Fatai Olubukola Salami — are based in Lagos while the last, Emmanuel Tomoh, is in Dubai.
SUSPECTS CONSPIRE WITH STAFF
Two of the suspects are specialists in ATM card skimming — the illegal copying of the information in a card — while three conspire with bank staff to identify accounts with large sums of money.
Preliminary investigations have indicated that three of the suspects live in the Doonholm, Parklands and Hurlingham areas of Nairobi.
"None of them has ever been charged before a court of law," said a police source.
The El Paso unit of the FBI specialises in investigating offences under terrorism, counterintelligence and cyber crimes. The main areas of cyber crime are computer intrusions, Internet fraud and identity theft.
Detectives familiar with the operations of the suspects in Kenya told the Daily Nation that the fraudsters conspire with some bank employees to hack into the ICT infrastructure of the banks.
"They also conspire with the staff working at call centres to get details of the targeted victims," said the detective who sought anonymity.
Some Kenyan banks have been targeted, and have lost millions of shillings in the last three months, but the cases are rarely reported.
"We conduct internal investigations and are sometimes forced to compensate our customers," said a forensic investigator with a local bank.
The FBI has warned that the criminal enterprises were developing quickly due to globalisation and the advances in communications technology.
Among the fraudulent activities include healthcare billing scams, credit card and document fraud to develop false identities.
Nigerian criminal enterprises are the most aggressive of these groups and operate in more than 80 countries across the world.
-nation.co.ke