Kenyans in Diaspora: Living your dreams abroad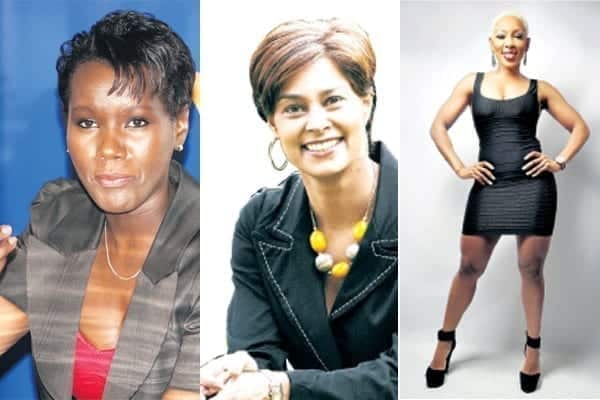 If the world is a garden and the quality of people in a country are an indicator of its potential, the summation that Kenyan ground might be 'up there' in fertility indexes, might not be too much of an exaggeration.
Even away from the 'Obama is ours' jokes (he is), we have a quickly growing cluster of people locally born and raised, making waves across the world. They pop up in every field, in every corner, and we're not just talking athletics.
Lupita Nyongo and Edi Gathegi are two such ambassadors, on the silver screen.
STL and Owuor Arunga in the music world are two more.
International high fashion model Ajuma Nasenyana and American NFL linebacker Daniel Adongo are other examples.
Away from the limelight, Kenyans are making waves in the I.T, literary, education, science, business and other spheres (Binyavanga Wainaina, Ngugi wa Thiongo,  Ory Okolloh,  Ayisi Mekatiani).
In Britain, Kenyan born entrepreneur Vijay Patel regularly tops lists of the wealthiest while sculptor Magdalene Odundo's pieces fetch some of the highest prices in art galleries and auctions around the world.
In a quest to find out what these personas that straddle the world stage know, and what secret they have stumbled upon, the Saturday Magazine spoke to five such Kenyan women on the global stage.
Sophie Ikenye, host, BBC Focus on Africa Location: London
"I have always been the curious kind, so that and a keen interest in world affairs really helped me stand out in the media world. Passion has also been a big part of it. Passion for something can be cultivated but it's mostly inborn.
"To get to the top of whatever area you are in, especially as a foreigner in another country, originality helps. The thing you must ask yourself is, what are you bringing to the table that's new, that's different?
"The way I look at it, being Kenyan and African has been vital to my journey and not a setback in any way.
The fact that I present an African focused programme requires authenticity, which means it would have been so pretentious if I tried to change my accent.
"The toughest part of my journey has always been keeping up to speed with the changing dynamics of journalism and media. Staying relevant, as any journalist can tell you, is key. But I learn every day and it's exciting.
"If one has a big dream and wants to step into the international arena, I'd advise that they take a good, hard look inside of themselves. Ask yourself, what moves you? What gets your attention?
What makes you wonder if you are the only one seeing things different? When you get the answer to those questions, that's it; that's what you should pursue. Your chances of failing are much less because you are driven by what touches you. Stay passionate, curious, and don't forget your gift is to be used as a service, no matter what it is."
 Zain Verjee, former news anchor with CNN; currently CEO of Zain Verjee Group, a media and advisory business.
"Commitment to learning as much as I could, being open to criticism and taking risks without being afraid of failure or rejection is a big part of what has brought me to where I am. The journey all started with me discovering my passion for communication when doing 'Love Lines' on Capital FM in Nairobi.
"To get to the top as a foreigner in another country takes doubling down. You've got to be twice as good and work twice as hard; merit is rewarded.
"I find that being Kenyan has been a major asset rather than having held me back in any way.
It's enabled me to have real and genuine engagements with people where they are interested to know more about my background.
"The easiest part of my journey was treating it like an adventure and absorbing as much as I could. I am always learning, always curious. The hardest part of it was feeling alone and isolated at the beginning when I knew no one, and didn't really know how to do TV and I missed my parents.
"Am I living my dream? I think we live different dreams at different times in our lives. My 14 years at CNN were incredible.
My new career has spawned new dreams, where I would like to have a greater impact in telling Africa's stories as well as creating a digital platform to build and teach quality journalism in Africa, starting with Kenya.
I think dreaming is an important part of life, and it's a process that evolves. Without our dreams, what are we?
"If you have a big dream and want to have an impact around the world, don't be afraid of failing or being rejected.
If you fail once, just find another way to try to get where you want to. Believe in yourself and if you want it badly enough, you will get it.  Don't be afraid to ask for help. Have guts. Have fun.  And indeed, as my father tells me, 'Dream the impossible dream.'"
Rachel Marete, former Miss Kenya (2005); actress, singer, TV host and model.Location: Los Angeles, California
"I left home aged 20 for America (after scouring the internet for months submitting my profile to agencies in America for modeling until one out of hundreds finally responded) and my mom was absolutely horrified.
I'm sure if she could have bound me in chains to keep me from leaving her she would have, but luckily she supported me and let me go.
Today when she visits me, like she did just a few weeks ago, she muses over how I've helped her see and do things she would never have imagined, like visiting her daughter in Beverly Hills and strolling through Hollywood.
If I hadn't gone for my dreams, we wouldn't all be here now, would we? So the first thing I would say is to follow your heart and refuse to embrace mediocrity if you can help it.
"In the model shoots, music productions, acting gigs and TV hosting I've done, I'd say it's a combination of things that has enabled me to stand out.
Confidence, being prepared, talent and luck (being in the right place at the right time) are the most common denominators. When you audition for a role, you never know what the director is in search of. The best you can do is bring your A game and hope the rest of the stars align in your favour.
"Would I say the journey has been worth it? Absolutely! My motto is in life is that "you only fail if you don't try".
Through my journey I have grown so much as a person and an artiste. I get to go through life knowing that if someday I'm old and wrinkled and on my death bed looking back at my life, I'll have no regrets about how I lived it because I took the leap of faith and followed my dreams as farfetched as they seemed to many.
"I don't think being Kenyan has ever held me back from achieving anything.
If anything, the natural perseverance and survival skills we have as a people allow us to adapt well wherever we go.
Having that unique African perspective and culture on my side has proved to be an asset as well. Sure, there are many jobs I have lost after being told my accent wasn't American enough, but I don't consider that a setback. Just something that director was not looking for at the time.
The easiest part of all this has been doing what I love. TV hosting, singing and acting. I realise how lucky I am to be pursuing what I love.
The hardest part has been overcoming the constant fear of failure.
"Sometimes I have to pinch myself to believe that I am indeed where I am especially when I'm hosting red carpet interviews and finding myself speaking to people I look up to and never thought I'd meet, or when I find myself in their homes or working projects with them.
If you want to make it big internationally, follow your gut and go for it. Don't look around for approval, even from family."
 Soni Methu, CNN, presenter, Inside Africa
"I believe it is my personality that helped me stand out and get chosen for this job. I am a people person and feed off the energy of those I speak to and the places I go.
It makes me blend in easily and hopefully makes the story believable and engaging.
"I discovered my passion slowly but then eventually got right into it. I saw it in people more than in myself; the reactions I got when I spoke.
I wanted more of that, so I got into acting, reporting, and now hosting one of my favourite shows on television.
"Everything I have, I try to see as an asset or an opportunity, good and bad. In this case, I think being Kenyan, being African definitely favoured me. The show is called 'Inside Africa'; being the first African host of the longest feature show on CNN is a great compliment.
"The easiest part of this journey is the fact that the very work enables me to be in my element.
I love telling stories, especially if they are good stories, through the eyes of the people involved.
The hardest part so far has been corresponding with my fans and friends. It is a demanding job, and more often than not, our phones are off or out of coverage, which is difficult to explain to some avid fans.
"If you want to go after your dream, knowing who you are is the most important thing.
If you know who you are and accept it, anything is possible. Learn your strength and make it stronger, learn your weakness and improve or work around it.
If you make it in your small village in any industry, you can make it anywhere. Charity begins at home."
Jane Mukami, 'Fit Kenyan Girl' fitness coach Location: Atlanta, Georgia
"I've stood out in this sector probably because I'm the first Kenyan woman to publicise fitness and participate in body building competitions.
My motivation, dedication and love for fitness has caused ripples and inspired lots of Kenyans worldwide to begin working out and eating clean.
I discovered fitness was my passion when I realised that I could spend endless hours discussing, reading and researching anything that's fitness related.
I thought I loved what I do professionally (IT consulting) but my true love and passion for health and fitness and teaching others how to live a healthy lifestyle runs much deeper.
"A lot of different factors come into play when it comes to being able to thrive and succeed in a foreign country. You need to have a goal and a plan that shows steps needed to achieve the goal. Why are you going to this foreign country? What is it you want to accomplish? How are you going to accomplish it?
You need to be grounded and focused so as to continually work towards your goal. Surround yourself with the people that motivate you to keep working towards your goal. Believe – everything begins in the mind.
"Attending boarding school from class six to form four (1991-1997) made me extremely independent and structured.
I consider this one of the greatest assets growing up in Kenya gave to me. Taking the time to remember where I was born and raised and where I've come from keeps me humbled, thankful and grounded.
"My professional success is also directly linked to Kenya.
I trained in IT in a local college and after interning with the UN and working elsewhere for a year, this two-year experience was a solid background to landing a job at IBM within four months of arrival in the US.
"My fitness journey was not easy at first but it got easier as I learned more and fully understood what it took to get and stay fit.
Usually the hardest part of any journey is mental readiness; once you control your mind and thoughts, everything else seems more manageable.
"In terms of living my dream, I would say I am very blessed and still working towards my dream life.
For someone who wants to follow their dream, I would advise that they create a plan for their goal and execute it; find a well of inspiration and sip from it frequently.
This might be in form of a book, a song or a mentor that has succeeded in the area you need guidance in. Lastly, do not listen to naysayers and haters.
Keep your eyes focused on the prize, it is your dream, not theirs. If you believe in yourself, your haters' opinions should not bother you."
Kenyans in Diaspora: Living your dreams abroad