GOVERNOR ISAAC RUTO'S DAUGHTER, EMILY PASSES ON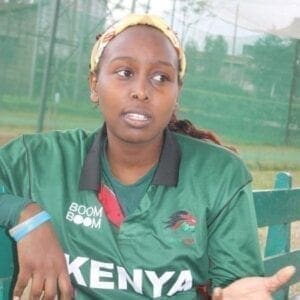 NAIROBI, KENYA: Council of Governors Chairman Isaac Ruto has lost his 25-years old daughter Emily Ruto.
The late Emily was to be flown to India for treatment but passed on before the journey.
"We were making arrangements to fly Emily to India for treatment but unfortunately she passed on," said Ken Lusaka, Bungoma Governor.
Emily who was diagnosed with Leukemia sometimes last year was also the National Women Cricket captain.
In an earlier interview with Standard newspaper, she said her love for cricket begun when she was a form three student at Kenya High School.
"I was a prefect in form three and every second term we had inter-house competitions. One time while selecting the team for my house, we couldn't meet the required number, so I jumped in to boost my side. I had never touched a bat and knew nothing about cricket," she said.
Her interest in the sport grew and in 2008, her efforts were rewarded by a call up to the national team.
-standardmedia.co.ke