Kenyan TV Star In UK Gets Major Award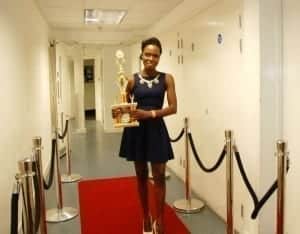 A Kenyan television personality based in London, Pauline Akinyi Long, has received an award for her outstanding achievements and leadership skills.
Pauline, who is a TV presenter of the Pauline Long Show on Sky 182, was honoured with the major award at the Panache Global Recognition and Awards ceremony held last Saturday at 02 Centre in London. The award ceremony honours and recognises the outstanding achievements of various individuals in the society.
"We serve as a global award platform that recognises the amazing work of individuals who have made contributions to positive growth in the entertainment industry, while also rewarding outstanding accomplishments of today," reads the Awards' official website.
The mother of two also mentors youths in the entertainment industry, alongside running the annual Black Entertainment, Film, Fashion, Television and Arts awards. She is also a Universal Peace Federation Ambassador.
-the-star.co.ke