Video: The Maasai Rap Hit song-simu ya mkono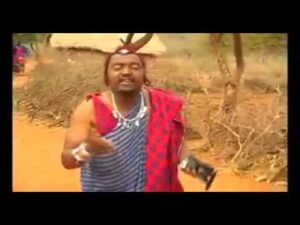 The first time someone suggested this to me, I was reluctant to watch it, I was not sure if the video would live to the hype they had created, then I watched in silence, taken aback by the rapping skills in the song.
Let me me teach you sociology for a moment, did you know that the Maasai's are one of the ethnic groups that put us on the map as authentic Africans? Okay, Probably that's not sociology, but you seriously need to give this song an ear!!
Sang in a beautiful variation of Swahili and Accented with heavy Maasai, this has to be the best Gospel song of 2014! Shout out to Shengena Gospel Panorama for this awesome video "Simu Ya Mukono"
I know you  will agree with me on this one
-ghafla.co.ke