Paul Magu 'travelled to Chuka every weekend for church service'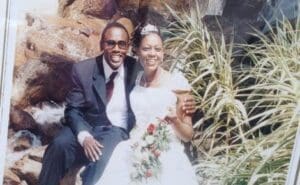 The man suspected of killing his wife and three children in Kiambu ran a church in Tharaka Nithi alongside a woman who was arrested following the murders, it has been claimed.
The late Paul Magu, his wife Lydia Wambui, and their associate Anne Nyoro, are reported to have commuted every weekend for three years to a hotel in Chuka town where the Showers of Praise Ministry was located.
The church reportedly had more than 100 followers from five villages, namely Ndogo, Karandini, Kaanwa and Mitheru.
The news of the macabre killings linked to an oc cult have shaken villagers.
Church members claimed their last service was on November 2 when Mr Magu told the congregation that the churchwas to be closed because the Holy Spirit had said so. That was three weeks before the murders began.
Catherine Muthoni, 30, who lives in Ndogo village, is among those who told The Standard they attended service at the church. Ms Muthoni said she met the Magus in 2012 through a friend.
See Also: County earmarks Sh1.3b for food
She claimed her colleagues are too scared to speak out.
According to Ms Muthoni, the three would initially visit every last Saturday of the month. However, from June they started having their meetings every Sunday.
"When my husband died I was so depressed and alone. I thought I was going to die too but a friend took me to Pastor Paul's church and my life changed for the good," Muthoni told The Standard.
She says her encounter with 'Pastor Paul', as all liked to call him, and the ministry was an answer to her prayers.
First attendance
"When I first attended the church in March 2012, I talked to Pastor Paul about my problems. He encouraged me and prayed for me to be strong and move on with my life," she said.
Muthoni noted that the ministry was different from others which she had earlier attended.
There was no offering, thanksgiving offering, tithing or 'seed planting' in the church, but instead members were given their fare back to and from their homes.
The church also gave the members foodstuff, including expensive packets of flour, rice, cooking fat, money and even seeds for planting.
Muthoni also revealed congregants would attend annual conferences at their church in Thika Blue Post Hotel at the expense of the ministry.
Contrary to suspicion and mischief surrounding the three, the faithful painted a picture of people who were focused on serving God and helping the community.
Muthoni and other congregants say they have lost people they viewed as their physical and spiritual parents.
During the interview, a jovial Muthoni paused a question to me, "For sure, do these people worship the devil?"
This writer posed: "Did you ever witness anything suspicious that can connect the ministry to these allegations?"
"No. From my experience I have seen nothing at all that can lead to this," she said.
According to the faithful, the ministry has been focused on helping the elderly and widows who have been attending the church.
Congregants have expressed grief and shock over the Magu story, saying the three were humble and godly people who shunned evil and led people to worship God.
"Paul was a prayer warrior who worked on delivering people from demonic attacks, Lydia led praise and worship songs and Anne was the main preacher," says Muthoni.
-standardmedia.co.ke/