Child care professionals from UK to be vetted for sex offences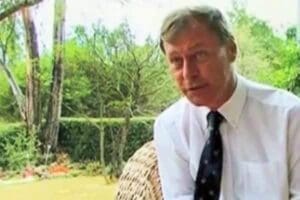 Britons seeking to work with children in Kenya will have to be cleared by the UK police to reduce the risk of employing child sex offenders, the High Commissioner has said.
Dr Christian Turner on Friday said that due to an increase in the number of cases of Britons linked to sexual abuse of children, the UK had come up with the International Child Protection Certificate (ICPC) which will be mandatory for those seeking to work in orphanages, schools and charitable organisations which work directly with young people.
The certificate lists all convictions, warnings, reprimands and pending cases in the UK police databases.
"Our goal is to ensure that all our children are given the same chance to learn and grow in the safest environment possible," the envoy said.
The UK's National Crime Agency (NCA) introduced the certificate after the conviction of Simon Harris, a Briton, who posed as a volunteer charity worker to sexually abuse vulnerable street children in Gilgil.
He is said to have been luring the boys using food, money and the promise of education.
Kenya's Deputy Chief Justice Kalpana Rawal, who also attended the launch of the certificate at the High Commissioner's in Muthaiga, said that some teachers were targeting children for sexual exploitation.
"Whatever we do now to protect our children is not enough. I will meet with the police to ensure that proper registers (of offenders) are kept, and that they are easily accessible by everybody," she said.
Dr Turner said that the certificate would be mandatory for all UK citizens.
"We believe that our responsibility to protect children from abuse does not stop at the borders of the UK. With the introduction of the ICPC, any organisation considering employing UK nationals can request a UK police check at the applicant's expense," he said.
According to Dr Turner, the certificate was already being used in 73 countries worldwide.
Mr Harris, for example, had admitted indecently assaulting three pupils in the 1980s at Shebbear College in Devon, where he taught Latin. He had also served a 15-month jail term after being convicted in 2009 of possessing indecent images of children.
The UK has, however, warned that even those cleared should be closely monitored, saying that some people who have a sexual interest in children might never have come to the attention of the UK authorities.
"While the ICPC can provide organisations with a greater degree of reassurance, it is important to remember that the police checks are only as good as the information against which they are checking," Dr Turner said.
Dr Turner said that the ICPC could only be issued following checks made against police information and intelligence databases. "It aims to provide reassurance that staff employed in schools and voluntary organisations do not have a UK criminal record that makes them unsuitable to work with children," he said.
The Cabinet Secretary for Education Prof Jacob Kaimenyi said that teachers and care givers would be trained and empowered to detect abused children.
"We must make it mandatory for every teacher to have such certificate. Some teacher move to private schools or even neighbouring countries after being found guilty of sexual offences," he said.
Mr Kelvin Lay of the NCA's Child Exploitation and Online Protection Command (CEOP) warned that the case of Mr Harris demonstrated how calculating and manipulative child sexual abusers could be.
"It also shows the lengths to which they go to present an appearance of respectability," he warned.
The head of the Sexual and Gender Based Violence Section in the Director of Public Prosecutions Office, Jacinta Nyamosi said that the there was an increase in violence against children.
"It is sad that common perpetrators are people known to the children," she said.
The Director of the Criminal Investigations Department, Mr Ndegwa Muhoro said that technology had also increased the threat to children both locally and internationally.
"The future of our country depend on the well-being of our children. We will partner with the UK in training and prosecution to ensure that the vice is brought to an end," he _Daily Nation.