Fidel Odinga, Gloria Muliro and Paul Kobia among trending names on Google
Fidel Odinga, Gloria Muliro and Paul Kobia among trending names on Google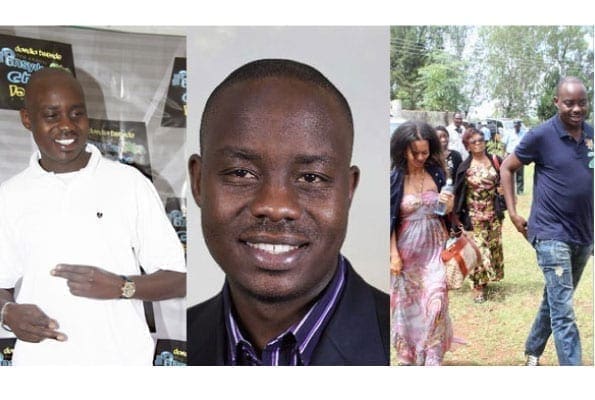 Fidel Odinga — the elder son of former Prime Minister Raila Odinga who died in early January — has topped Google searches for the month.
Fidel also tops the most trending persons of the month, according to Google, the news of his death driving many Kenyans to search information about him.
"It is evident from Google search trends that the tragic news drove many Kenyans to search about his life and probably, circumstances leading to his death," Google said on Friday in a statement releasing the results.
Second on Google's list is FA Cup followed by the African Cup of Nations, showing Kenyans' high interest in matters football.
TRENDING NAMES
Notably, the death of Nigerian actor Muna Obiekwe, which is at number four on the list, shows Kenyans' interest in Nigeria cinema.
The teachers' strike for higher pay, which saw pupils and students stay home for about two weeks, also features on the list.
Other issues that topped the list are the Charlie Hebdo terrorist attack in France and Gloria Muliro, a Kenyan musician, after she broke up with her Congolese preacher husband Eric Omba.
Controversial Nairobi businessman Paul Kobia, Fidel's widow Lwam Bekele, his younger brother Raila Jr, US Navy Seal Chris Kyle, Saturday Nation columnist Njoki Chege and Krystian Bielik, the 17-year-old Polish football midfielder who joined Arsenal, are the other trending names.
Google search trends is a publicly available tool that displays relative search volume across geographies, time periods and queries.
Here are the sections of the list:
Top trending searches
Fidel Odinga
FA Cup
AFCON
Muna Obiekwe
Teachers Strike
Charlie Hebdo
Gloria Muliro
Paul Kobia
Chris Kyle
Lwam Bekele
Top trending people
Fidel Odinga
Muna Obiekwe
Gloria Muliro
Paul Kobia
Chris Kyle
Lwam Bekele
Njoki Chege
Raila Junior
Mia Khalifa
Krystian Bielik
Top trending 'what is' searches
What is networking
What is fob
What is pinterest
What is monarch
What is M-Pesa
What is thyroid
What is mutation
What is nutmeg
What is chipotle
What is editing.
Source-https://nation.africa/
Fidel Odinga, Gloria Muliro and Paul Kobia among trending names on Google