Poor guy from Baringo county writes open letter to Sonko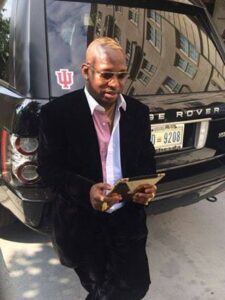 A poor guy from Northern Kenya  by the name Bonche Exchildsoljahas decided to write a special public letter to the Flamboyant Nairobi Senator, SS1, EBS Mike Gidion Mbuvi Kioko Mike Sonko..
'Dear Sonko.

I hope this letter finds you well. I am writing to you from the Northern tip of Baringo county.
You know my senator, I choose not to write to him. He could expose his canines at my letter
laughing out loud. He has never stepped in hot dry sand bare footed.
I pen letter knowing that it is an open letter and can be read by everyone since I don't have your
address; I am making it clear that I am not borrowing money. All I want is to thank you for the good work you are doing.
Thank for taking care of baby Osinya and family. Thanks a lot on behalf of the youth groups you are buying busses and carriers.
In Baringo we have one big youth group/ movement called Baringo Jeshi. We don't have a bicycle leave alone a laptop. We browse via sms.
I'm a trained disaster volunteer, all I need from you is an ambulance.
I have lost family, friends; one too many through profuse and excessive bleeding. If you
follow news, you are feeling me.
If you donate one to us (Baringo Jeshi), a spacious one we shall buy large water gallons to
double as a fire fighter as fire disasters do not spare us either. And may be still utilise it as an
hearse. I can't ask for more.
As I wind up this letter Mike, know in the end I will not be the only one saying thank you;
pregnant women and happily born babies shall.
They shall be named after you.
"Team Sonko" Baringo chapter shall be coming to birth. Next shall be Mandera, Mogadishu et
al, You will vastly enjoy the gift of touching lives widely.
May God grant good health always and his blessings.
Kind Regards.
Bonche.
-kenyasa.wordpress.com