THE VOICE OF GOD TO NATIONS 2015! PROPHESY RELEASED ON THE 31ST DECEMBER 2014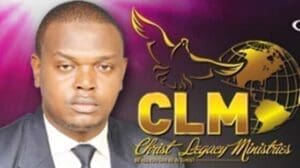 1. 2015 is the year of the forgotten says the Lord!
2. I shall raise men and women from places you have never heard of before for my own have forsaken me says the Lord!
3. I shall weaken the strength of the wicked, I shall take their lives, I shall destroy their strongholds says the Lord God of Hosts!
4. In Kenya I shall kill their dear ones especially in high places, those that they love for they have sought to guide my people from me says the Lord God of Hosts! ( There will be unexplained deaths in the music industry, in the entertainment scene, in the leadership ranks! Deaths of those whom Lord appointed to lead people to Him but rather have guided them away from Him! These are already big figures in the public eye).
5. I will silence a nation if I must says the Lord!
6. I will raise men and women who will come to question how my people including my servants are mistreated in Kenya especially and I will strike down the empires built against me in Kenya says the Lord!!!
7. In Uganda there shall be victimization along human rights agenda in 2015. It shall take a international concern.
8. I shall arise in power to release my people from enduring captivity and set them free from their struggles.
9. There shall emerge another global business leader as a country.
10. My voice shall be stronger in 2015, I shall speak with greater signs and wonders says the Lord!
11. I shall come from the international scene down to Africa with greater purpose says the Lord!
12. To Africa; Stop sinning against me and turn to me for sin has become your partaking says the Lord!
13. Let Man marry to A WOMAN and let Woman be married to a MAN as I set it out says the Lord! I shall strike hard those doing it otherwise in 2015.
14. Let man marry one woman and let woman have one man in her life! I shall deal seriously with adultery in 2015.
15. Those who have sinned before in these matters, I am ready to forgive them before 2015 says the Lord, let them present themselves to me and I shall let them live!
16. In 2015, I shall bless those who seek me, those who clearly set apart themselves from those in the world! I shall pay for their cost for 2015 is the year I set the boundaries clear!
17. 2015 I shall liberate most African countries from their opressors says the Lord!
18. There are diseases for the first time, they shall have cure in 2015 says the Lord. They shall kill no more!
19. 2015 I shall let the world know the power of my Hand unto those who call upon my name says the Lord God of Hosts!
20. Be prepared for my Son's return. The time is drawing near!
Prophet Maxillar Mumo.
All glory n honour to GOD.