Composer of 'Nyako Konya' Badibanga wa Tshilumba hit song buried in SA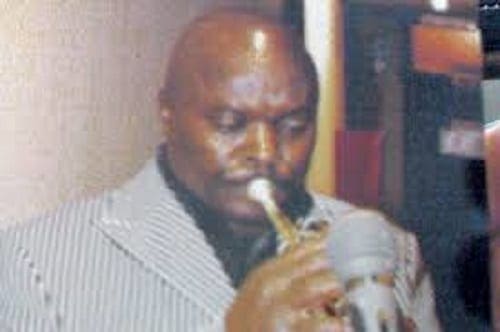 Congolese musician Badibanga wa Tshilumba was buried on Saturday in Johannesburg.
Speaking to the Nation from South Africa Robert Kenga, an associate of Kaikai, said the funeral service was held at 1pm South African time.
He was one of the greatest Congolese musicians to ever perform in Kenya. Badibanga wa Tshilumba, composer of the 1970s and 1980s hit song Nyako Konya, died on Monday last week in a Johannesburg hospital.
Popularly known by his nickname Kaikai, the tall musician excelled at vocals and the trombone when he performed with Les Mangelepa in Nairobi.
Les Mangelepa was made up of young Congolese men who had left their homeland in the early 1970s, journeying east in such of greener pastures. They were initially a part of an act led by Baba Gaston Ilunga wa Ilunga.
But once in Nairobi, and after playing for some time with Baba Gaston at the Inn on the Park restaurant at Uhuru Park and composing Kakolele Viva Christmas, the talented youngsters abandoned their mentor and formed Les Mangelepa.
Their increasing popularity attracted other Congolese bands and before long, there was cut-throat competition for Nairobi music lovers between Les Mangelepa, Les Kinois, Super Mazembe, and Viva Makale.
Kaikai has lived in South Africa since 1985. Veteran Mangelepa band leader Kabila Kabanze 'Evani' told the Saturday Nation in Nairobi that news of his former colleague's death was broken to him by another former band member, Twikwale wa Twikwale, who returned to DR Congo four years ago.
Today, Twikale lives in Lubumbashi. During his stint with Mangelepa, Kaikai also composed the evergreen Walter hit song. He teamed up with Kalenga Nzazi 'Vivi' and Kabila Kabanze to produce amazing vocals.
Speaking to the Saturday Nation from Tokyo, Tabu Ngongo, nicknamed 'Super Sax' for his mastery of the instrument, and who was also a key member of Mangelepa, expressed shock at Kaikai's death.
Composer of 'Nyako Konya' Badibanga wa Tshilumba hit song buried in SA