Domestic violence in Kenya: Husband stabs wife to death on the road
Domestic violence in Kenya: Husband stabs wife to death on the road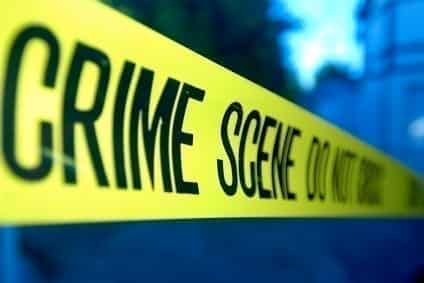 Domestic violence took the life of a 23-year-old woman, and mother of a three-year old, who lived in Limuru with her 28-year-old husband in Kihingo village in Limuru.
On Monday morning at around 6am, children walking to school came across the body of Faith Wausi lying on the road in blood and several wounds on her stomach and back.
Alarm was raised and neighbours flocked at the scene of the incident and alerted the area chief Michael Kangethe, the police and county leaders.
Neighbours said they heard screams at around midnight but dismissed the calls of distress, saying the couple would fight often and they thus thought it was another similar episode.
"I heard screams and thought  of going out but decided not to because it was late, then I heard a second scream and then there was dead silence," said Florence Njambi, a resident.
Njambi said in the morning when residents recovered the body, they realized the woman might have run from the husband who gave chase and stabbed her along the road.
The body of the deceased was found a few metres from the iron-sheet rental house the couple lived in.
Police launched a man hunt to look for and apprehend the man who could not be traced that morning.
Their three-year old son was, however, found sleeping in the house.
The man and wife were from Machakos County and were living in Limuru where they worked, with the man hawking eggs and the woman as a casual labourer at a shoe factory.
Brother to the alleged killer, Ken Konyuku confirmed that the couple were having difficulties in their union and he severally advised them to separate until they solved their differences.
"My brother and his wife were quarrelling since last year and I even visited them and told them to separate for a some time. I am sad by the turn of events," said Konyuku.
Kiambu County deputy speaker and the area county assembly representative Antony Macharia was at the scene of the incident and urged the locals to embrace community policing.
"If residents answered the woman's distress calls, she could maybe be still with us and not bled to death," said Macharia.
Macharia cautioned the residents against dismissing episodes of domestic violence but to always intervene and avoid death and maiming.
Chief Kangethe said the alleged killer had run away but the security forces were looking for him and he would soon be arrested, and face the full force of the law.
"The security officers will look for the man day and night and bring him to book," said Kangethe.
The body of the deceased was preserved at the City Mortuary.
By Anne Njeri Kanina- HTBluff Associates. An EMG Consortium #HTBLUFF/Diaspora Messenger contributor