Photos: How socialite Shaniqua Looks Like Without Her Trademark Weave

Photos: How socialite Shaniqua Looks Like Without Her Trademark Weave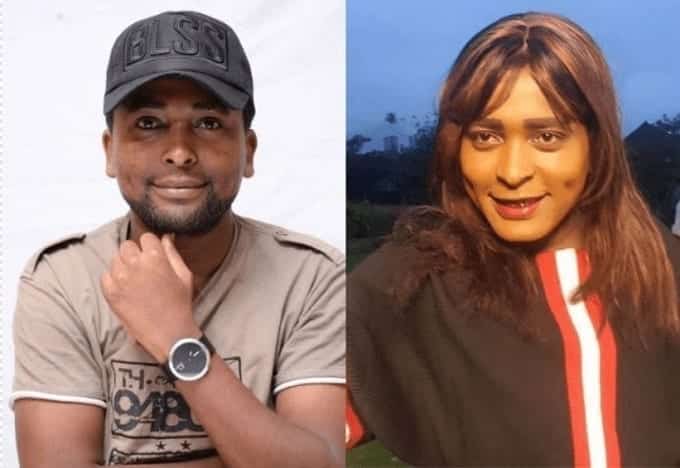 Shanikwa, the socialite who took over our screens before the media houses decided to engage the government in a "let's-see-who-blinks-first" contest, is not your average socialite. she has no derriere to speak of, no nudes on the net and not a single "tycoon" to bankroll her.
Maybe it is because the socialite who we have come to resonate understands how much of a struggle it is to be a wannabe socialite. Shock on you if you think your favourite socialite is anywhere near female.
Shanikwa AKA Kevatin goes by the government names of Kevin Mwangi. He happens to be one hilarious dude who we all remember from the Konshens parody interview he did sometime last year. Having worked with the guy, the on screen humor he has is part and parcel f his character.
-niaje.com
Photos: How socialite Shaniqua Looks Like Without Her Trademark Weave