Budalangi MP Ababu Namwamba suspended from Parliament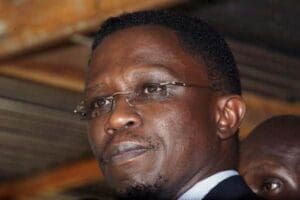 Embattled Budalang'i MP Ababu Namwamba was on Wednesday suspended from House proceedings for four days after he failed to apologise for making unsubstantiated corruption allegations against fellow MPs.
Mr Namwamba also admitted to having written the controversial letter requesting that he steps down from House proceeding after corruption allegations were made against the Public Accounts Committee, which he chaired. The letter was later withdrawn.
He said he withdrew it because he was not a suspect on graft allegations but had been called by the Ethic and Anti-Corruption Commission as a witness.
The former chairman of PAC, which was disbanded on recommendations by the Powers and Priviledges Committee, had earlier apologised for breaking House regulations by making allegations against MPs outside parliament, but later said he was standing by the information he gave on corruption.
He termed the investigations by the committee headed by Moses Cheboi, Kuresoi North MP and their report as having given a predetermined verdict and akin to a Kangaroo court.
Deputy Speaker Joyce Laboso said Mr Namwamba was suspended for failing to apologise for "bringing the House to disrepute."
Two other MPs, apologised to the House over the same issue.
-nation.co.ke