Eugene Wamalwa nominated Cabinet Secretary,Kimemia dropped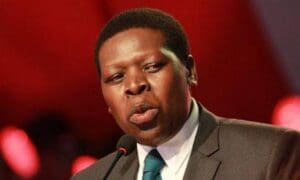 Nairobi, Kenya: President Uhuru Kenyatta has nominated Eugene Wamalwa as Cabinet Secretary for the newly created Ministry of Water and Irrigation.
Uhuru said the government realised the need to focus on water as a driver of agricultural development.
The President also nominated Amb. Dr. Monica Juma for the position of Secretary to the Cabinet to replace Francis Kimemia.
At the same time, Retired Major-General Gordon Kihalangwa has been nominated for the position of Principal Secretary, Department of Interior, Ministry of Interior and Coordination of National Government.
Mr. Nzioka Waita was appointed as Secretary of Delivery in the Executive Office of the President.
The National Assembly is expected to vet the nominees.