'Iranian intelligence' claims Raila funding al Shabaab attacks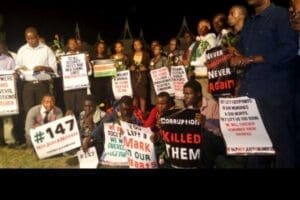 ODM has denied claims that Cord Leader Raila Odinga is funding al Shabaab as stated by an intelligence document allegedly authored by Iran Ministry of Intelligence.
Iran embassy has said the document doing rounds on social media did not originate from them.
The party's Director of communications, Philip Etale, said the circular was from Jubilee and dismissed it as "cheap PR," saying Raila had nothing to do with al Shabaab.
"Even a primary school kid knows that Jubilee has failed in security, they should not write a circular that is not authentic and let it go round on social media," he said on phone.
Etale said the government would be "shown the door" if it continued with the propaganda.
A statement attributed to Iran's Ministry of Intelligence claims Raila was funding the terrorist group "to make the government appear weak."
"There is a possibility that the Kenyan opposition is setting up the current regime by working with militants from somalia known as al Shabaab," it read.
The circular said Raila had met Nigeria's President-elect Muhammadu Buhari severally, to discuss winning election strategies in their respective countries.
"It should also be noted that Mr. Odinga seems to have gained considerable political mileage from the issues arising from insecurity especially in alleged terror attacks in a manner almost identical to General Buhari's situation in Nigeria," read the circular.
This comes after a diplomat from a Middle East country told The Sunday Standard that the Iranian government had informed Kenyan security intelligence about an impending attack, more than one week before the massacre at Garissa University College.
He said the Iranians had gathered information about al Shabaab planning an attack on Christians in Mombasa during the Easter holidays.
"We also established that key officials within the Kenyan government received the intelligence on or about March 22, showing that the planned attack was to target Christian gatherings on university towns," he said.
A student at Garissa Teachers Training College confirmed in an interview with Reuters that the institution's administration alerted students of a possible terror attack in Garissa.
– the-star.co.ke
A copy of confidential Iran inteligence report that Raila Odinga is behind the Garisa Attack. Photo/Courtesy Morgue workers drive bodies of suspected Garissa University College attackers at a school compound in Garissa on Saturday. Photo Reuters