Photos of the Billionaire Couple That Broke up in a Nairobi Basement Parking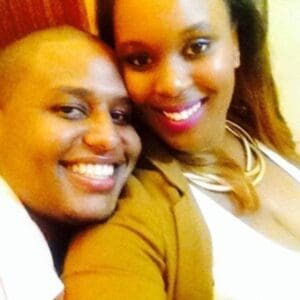 I'm sure by now you've watched the epic video of the 'billionaire kids' break up at a Nairobi basement parking.
It is not known who shot the video, but that did not prevent it from going viral.
From the little we could gather, the guy had broken up with the lady.. sort of, but she could not have any of that. She made sure to remind his man that her father is a f*cking billionaire, worth Sh20 billion.
The guy then said something about how her family should be thankful to his, but mostly the guy did not talk much. The couple was identified as Steph Njuguna and Jeffrey Ndegwa, children two of Kenya's wealthiest families.
Here are photos of the two during their happy days.
– nairobiwire.com