Tampa Bay Kenyans react to attack at university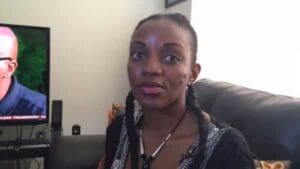 PINELLAS COUNTY, FL (WFLA) –The world is reacting to a bombing in Kenya that claimed the lives of dozens of university students and injured scores more.
Witnesses say the gunmen who stormed a college in Kenya this morning identified themselves as members of al-Shabab, the Islamic extremist group from neighboring Somalia.
According to the Associated Press, 147 people have been killed at Garissa University College.
The AP is also reporting, the interior minister said most of those killed Thursday were students but included two police officers, one soldier and two watchmen.
The security defense is also evacuating students and other affected by the attack.
The Somali extremist group al-Shabab is claiming responsibility for the attack. Four suspected attackers are among the dead, but the total number of attackers is unknown.
Security forces continue to battle the gunmen, who are holding hostages in a dorm building.
Here at home, native Kenyan Benjamin Ikirima is hurting for him homeland.
Ikirima is urging the global community to work together he said, to stamp out terrorism.
He also added, he hopes the world does not react to the attack by restricting travel to Kenya. He believes the country is safe.
"It's always good for the whole international community to come together to see how they can tackle this problem," he said.
Elsie Gakuru, a native Kenyan who lives in Clearwater, is "sad" by what's she's witnessed.
"Being that it's homegrown terror it makes it even worse. Home is the place that you run too for safety. But when you cannot be safe in your home, where else can you run too," she added.
-wfla.com