Vigil for murdered Garissa University students in California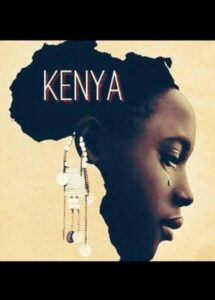 Many of us have seen the news of the 148 lives that were were brutally murdered in Kenya last week on April 2nd. Our hearts are heavy with the news of terrorists who came through Garissa University and participated in a massacre.
Most of those murdered were students who were targeted because of their Christian faith.Some of us are affected either because we are Kenyan, because we have a love and relationship with Kenya, because we are Christians who mourn our persecuted brothers and sisters, because we are individuals who believe in religious freedom and the right to practice without threat, because we believe that all students everywhere should have the right to not only an education but an education within safe environments.
Maybe you just feel that the world needs to pay attention. Whatever your reason, let's come together in solidarity to show that the lives lost matter.
The vigil will be at Christine Emerson Reed Park
7th St, Santa Monica, California 90403
on Saturday, April 11 .
We will start gathering at 1:00pm and start promptly at 2pm where we will all participate in a moment of silence, a short prayer, a few presentations and stand together for Kenya.
*Please wear white in honor of the lives lost and to identify with the group.
* Organizers contact info: [email protected], [email protected]#Standwithkenya #148notjustanumber