Amazing Photo: Jaguar Welcoming President Uhuru With Crazy Outfit #thethuglife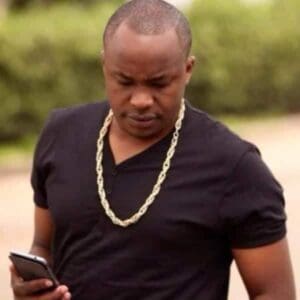 Jaguar loves his Nike shoes, denim and T-shirt and not even his new appointment in the NACADA board can change that.
While everyone was suited up preparing for the president's arrival from South Africa, Jaguar 'kept it real like' the G he is, sticking to brightly colored garish green trousers, some Nikes and a white tee.
Making him stick out like a thumb since everyone around him was draped in stiff suits. But then again why blend in when you are meant to stand out?
I wonder what Uhuru was telling him since everyone around him was laughing.
-Nairobiwire.com