Family awaits body of Kenyan who died in South Africa's xenophobic…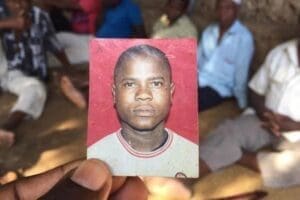 The body of a Kenyan who died in the recent wave of xenophobic attacks in South Africa is expected to arrive in Mombasa on Monday.
Hassan Juma Stima alias Mohamed Abdul, 33, was stabbed by group of men in Johannesburg on April 17 and was rushed to Malaguana hospital, where he remained for six days before succumbing to his injuries.
He will be buried at his rural home in Msambweni, Mwembe Ngona Village.
According to his sister Mwanatumu Juma, the deceased had sustained deep head cuts and bled heavily before he was rescued by his Kenyan friends.
She was informed by Stima's friends who he was staying with in South Africa, that the attack occurred on his way home from work. Stima was a casual labourer.
The deceased first travelled to South Africa in 2001 before returning to Kenya and stayed home for five years before going back to South Africa in 2006.
Stima had no proper documentation and had to travel by road through Lunga-Lunga in South Coast and then through Zambia.
"I received several calls that my brother was in danger. However when he was admitted to hospital, his friends told me that he was recuperating  well," said Mwanatumu.
About three days later, a doctor who was attending to Stima informed Mwanatumu that his condition was deteriorating by the day.
"The doctor later called to inform me my brother did not make it," said a tearful Mwanatumu.
Their elderly father Mzee Juma Mohamed Stima described Stima as boy who loved praying and going to Madrassa (Islamic religious school).
Stima was not the first member of the family to die in South Africa. His elder brother, Mohamed Juma also died in the country on January, 20  2014 and was laid to rest in Durban. He was a seaman who travelled to South Africa in the early 1990s.
"I'm in a great shock," said Mzee Stima.
Mwanatumu said all is set for the arrival of the body at the Moi International Airport. The Star could not get comment from the Foreign Affairs ministry on Stima's death.
– the-star.co.ke