FIRST KENYAN WOMAN IN UK TO ACT IN NOLLYWOOD MOVIES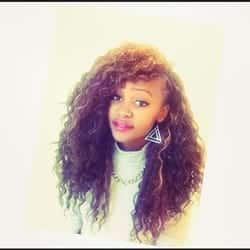 Miss Margaret Wambui is the first Kenyan in UK to join Nollywood (Nigerian films). Wambui is acting with a stage name of Wendy.
She is the daughter of Kenyan Gospel Singer in Nottingham Rachel Njeri currently in USA. The film entitled "Ibu and Adaoku in London" is one of the latest Nollywood Movie Drama in 2015.
Adaoku a free-spirited youngladyhad an ambition of relocating abroad.
She illegally acquired the funds she used in getting there and she thought that she could get away with it but unfortunately, her misdeeds caught up with her before she could start to enjoy her trip.
-Misterseed.com