Students demand transfer from Garissa College over insecurity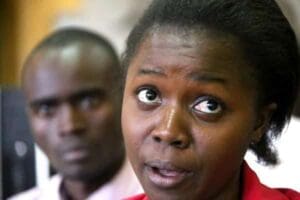 Students from Garissa Teachers Training College are demanding to be transferred to other institutions citing insecurity.
The 600 students have refused to go back to the institution following the killing of 148 students of Garissa University College by Al-Shabaab.
The chairperson of Garissa Teachers Training College Council Mr Kimani Braizon said only a few students from the area have returned to the institution while the rest have vowed not to return.
Mr Kimani said their college, located about 200 metres from the university, was closed a day before the attack.
"Some of us have only three months to complete our course, but that is not a motivation to go back," said a second year student, Lenah Kemunto.
"We knew of the attack and the Principal Dr Muktar Aden had warned us to be extra vigilant, he actually let us close school a week earlier than the scheduled date," said Ms Kemunto.
On Monday, Education Cabinet Secretary Jacob Kaimenyi called on learning institutions to work closely with security committees.
Prof Kaimenyi said he was also working with the Interior Ministry to resolve insecurity issues in learning institutions.