Suspended EACC chairman Mumo Matemu resigns
Suspended EACC chairman Mumo Matemu resigns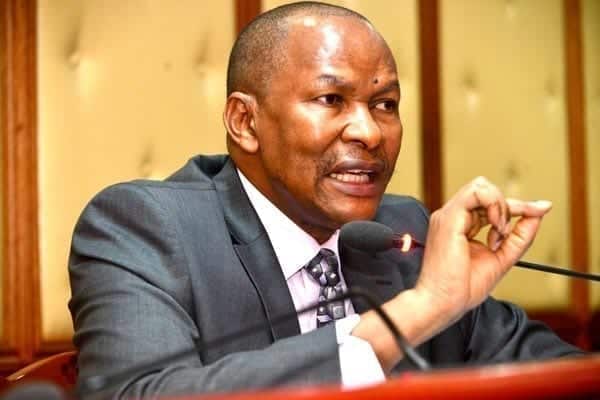 The anti-graft body is without commissioners after its suspended chairman, Mumo Matemu, resigned on Tuesday evening.
Mr Matemu, who had been chairman of the Ethics and Anti-Corruption Commission (EACC) since 2012, said he was leaving office for the sake of the war on corruption.
"I have taken this considered decision solely for the purpose of subordinating my personal rights to the greater public good in the fight against corruption," Mr Matemu said in a statement.
He became the final commissioner to leave office after two others resigned. On April 30, his deputy Irene Keino resigned, saying she did so to spare her family the anguish of going through the judicial process meant to investigate her suitability in office.
Another commissioner, Jane Onsongo, resigned in March citing pressure from outsiders on her work at the EACC.
FORMED TRIBUNAL
Last month, President Uhuru Kenya formed a tribunal led by retired High Court judge Jonathan Havelock and which also includes lawyers Margaret Wambui, Muathe Issa and Juster Nkoroi to look into the conduct of the commissioners.
Mr Matemu's resignation means the tribunal, formed on the recommendation of the National Assembly, will not have any current commissioners face it do defend themselves. The judicial team had 60 days to report back to the President.
It is not known whether the tribunal will go ahead with its investigation or whether the government would instead choose to replace the commissioners.
Even when suspended, commissioners would retain their security detail and official cars, but would only earn half their salaries.
The move to kick out Mr Matemu and Ms Keino was triggered by a petition submitted to Parliament by Geoffrey Oriaro, who argued that the two were incapable of leading the fight against sleaze.
By suspending them both, the President had appeared to signal his approval of the EACC Secretariat headed by Halakhe Waqo when he assured Kenyans that the suspension of Mr Matemu and Ms Keino would not affect the ongoing investigations and prosecutions of corruption cases.
But the resignations of the chairman and his deputy could also affect war on corruption. Already, the Commission for the Implementation of the Constitution has threatened to go to court, arguing the lack of commissioners meant the EACC was incapacitated.
Suspended EACC chairman Mumo Matemu resigns