Why Kenyans Can't Stop Talking About Chelsea Clinton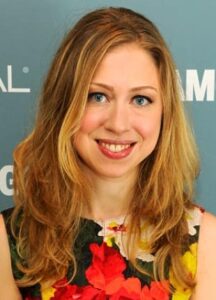 Chelsea Clinton, the only child of former American President, Bill Clinton and former U.S. Secretary of State Hillary Clinton is making headlines in Kenya again!
The first time her name wobbled on Kenyans' tongues was about 15 years ago, quite some time! If only she would have said yes to Godwin Kipkemoi Chepkurgor, then Chelsea Clinton would have been a Kenyan citizen by marriage.
In case you forgot, the deceased (Godwin) had asked for Chelsea's hand in marriage, he had offered to pay 40 goats and 20 cows for her.
Of cause the dowry wasn't enough to buy Chelsea's love, there was no way the daughter of the then seating American President could be married to a Kenyan pastoralist as a second wife.
Back to present, Chelsea accompanied her dad, Bill Clinton, to Kenya. The two are on a nine-day tour of projects in Africa supported by the Clinton Foundation.
Of the two, dad and daughter, It's Chelsea that most Kenyans are talking about. The 27-year-old attracted the attention of Kenyans again when she visited Mbagathi District Hospital and shared an intimate moment with a 7-month-old baby.
Chelsea also happens to have a 7-month-old baby back in the States, could this be the reason why she fell in love with a Kenyan baby?
The young Clinton was visiting the hospital to see the work carried out by the Clinton Health Access Initiative (CHAI), which is part of the nonprofit Clinton Foundation. CHAI helps to educate families about zinc and oral re-hydration salts in treating diarrhea, the second biggest cause of child deaths around the world.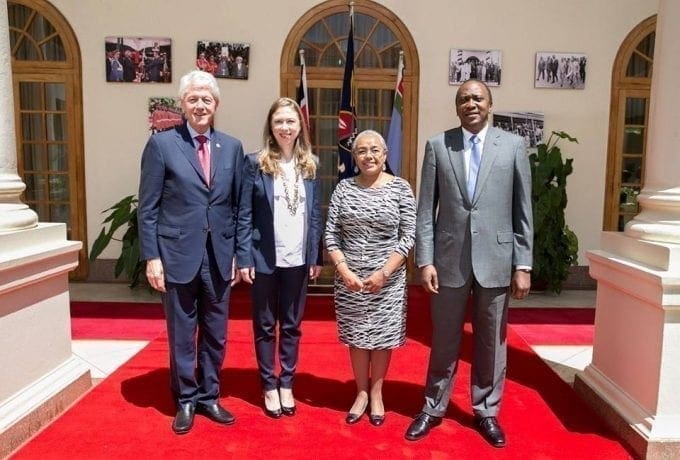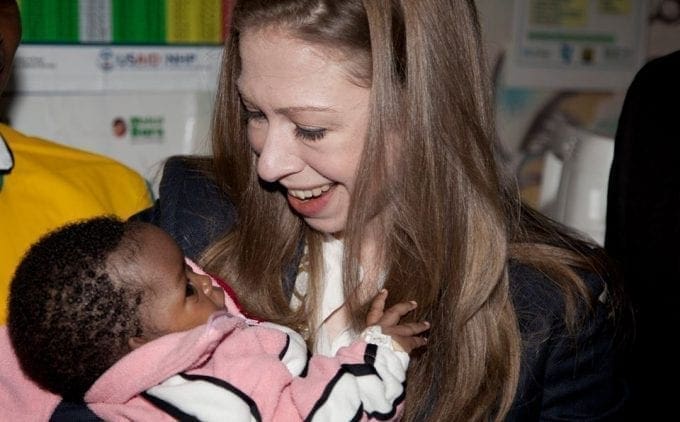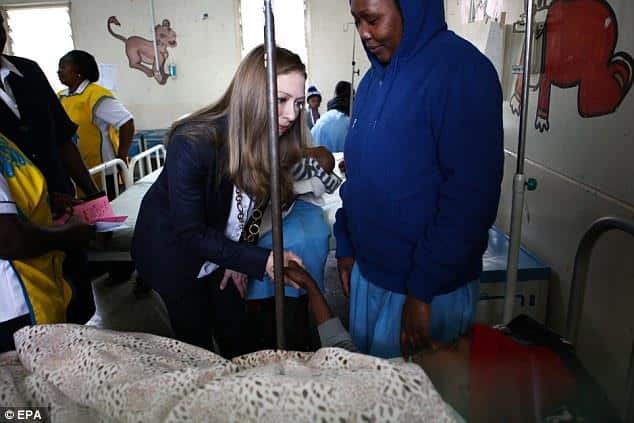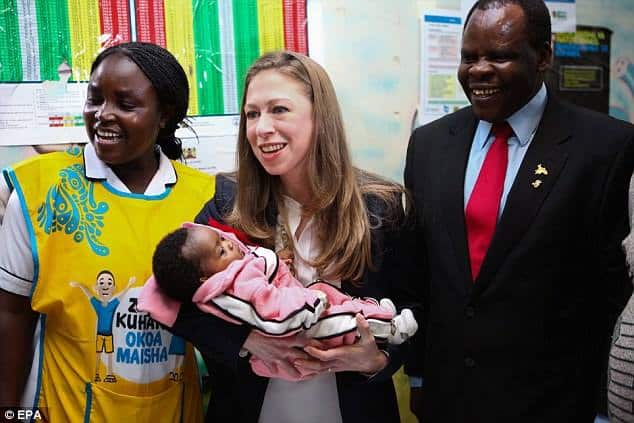 -ghafla.co.ke