Dismiss Ababu's suit for return to PAC, court told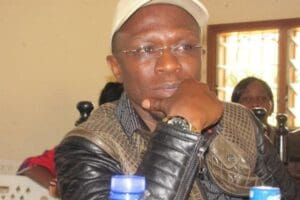 The National Assembly has urged the High Court to dismiss Ababu Namwamba's suit for his reinstatement as Public Accounts Committee chairman.
The suit violates the principle of separation of powers between the two arms of government, the House said on Monday, through lawyer Wangeci Thanji.
Thanji said the orders interfere with the internal management of Parliament and its committees.
She added that committee membership is a political issue determined by parties that constitute the House.
"The jurisdiction of this court can only be invoked in the event of excess jurisdiction by way of breach of the Constitution and there has been no violation at the moment," she said.
Ababu filed the suit before Justice Weldon Korir at the Milimani Law Courts in Nairobi on April 20, saying his removal was illegal.
He wants the court to stop the reconstitution of the PAC until the case is determined.
"The respondents' decision is illegal, manifestly unfair, malicious, discriminatory and ought to be stayed by this court to protect the interest of the applicant," he said.
He said unless the report is expunged, it will have far-reaching effects on his public image, reputation and political career.
The process of his removal has assassinated his character by "baseless allegations authored by malicious persons", he said.
In the suit filed by lawyer Isaiah Mandala, the National Assembly Privileges Committee, National Assembly clerk and the Attorney General have been named as respondents.
– the-star.co.ke