FURIOUS KENYAN PENS EMOTIONAL MESSAGE TO LUPITA FOR "ACTING TOO IMPORTANT"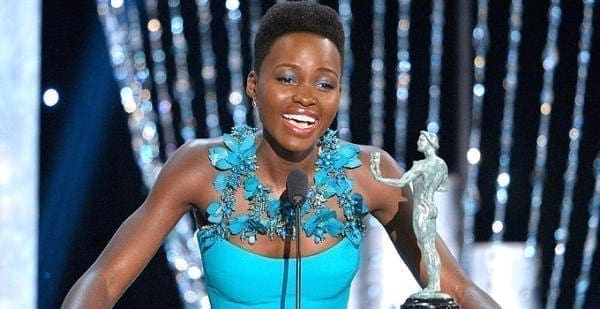 Award winning actress Lupita Nyong'o, who has been in the country, has received online criticism from Kenyans.
The Hollywood star jetted into the country over the weekend and attended her sister's wedding in which only accredited professional photographers were allowed to take photos.
One online user has accused the actress of "acting too important" and blamed her presence during the ceremony as the reason why hotel workers' phones were confiscated to make sure they did not take her photos.
Days after the extravagant wedding, the accredited professional photographer Mwaniki Will shared photos of the couple online stating that he had obtained permission from them to only share images of the bride and groom along with their bridal team.
When users asked him to share a photo of Lupita, he didn't respond despite capturing his excitement in the captions that he got a chance to take photos of Kenya's Hollywood star.
MENTOR YOUNG KENYANS
One Facebook user, Ngugi Thiong'o, has since penned an emotional letter to Lupita over he actions and accusing her of having done nothing to make the country proud hence she deserves no praise.
"She has opted to donate her good talent of acting to the White-man. She'd rather have taken the 14m she used to buy one of her dresses that had been stolen to pay bursaries to some students in her County," Thiong'o's letter reads in part.
Thiong'o goes on to state that Lupita should use her success to mentor young Kenyans as opposed to secretly jetting into the country only for her sister's wedding.
"I know she's the most beautiful lady in the world as the White's magazines suggested but in Kenya she's the ugliest – otherwise what has that beauty done for us? Just attending a wedding for her sister yesterday?" the writer fumes.
Lupita has reportedly declined all local media interviews as word from television show producers was that her publicist said she would not be making any appearances in the Kenyan media.
-nairobinews.co.ke