Moureen Wanjiku loved being a mum, Baby Kyan loved the adoration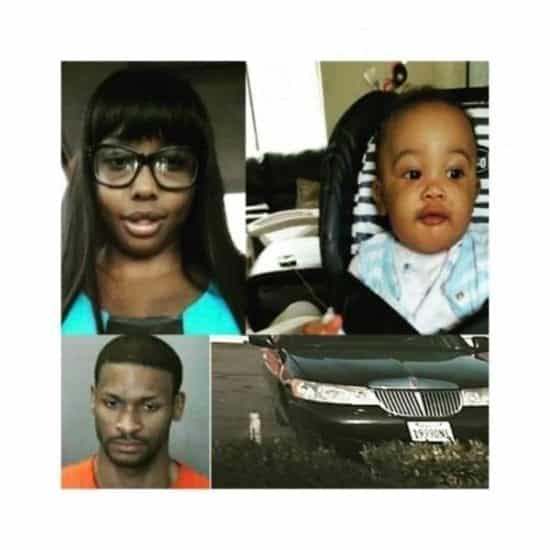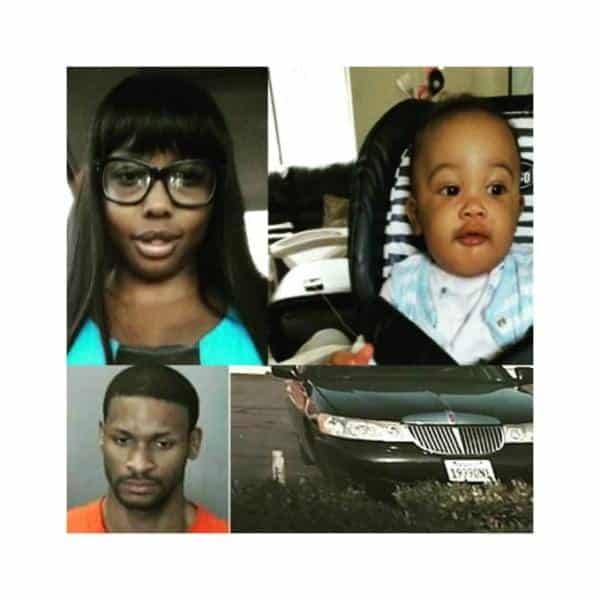 Moureen Wanjiku Gathua-Carpenter, 24, and her 6-month-old son, KyanCarpenter, who were stabbed to death Monday, were two peas in a pod, according to family members. ((Read:Kenyan woman and her 6 month old baby stabbed to death in Anaheim, California))
Gathua-Carpenter loved being a mom while Kyan seemed to adore the attention she heaped upon him, her sister-in-law Wanjiku Kariuki said Tuesday.
"She was a new mother and was jittery but very attentive," Kariuki said in a phone interview from her Woodbridge, Va., home. "She would call me and say Kyan was doing something and asking what she should do."
Jimmie Kariuki, who is Wanjiku Kariuki's husband and Gathua-Carpenter's brother, said his sister's compassionate nature makes her gruesome death even more difficult to comprehend. "I don't know of any words to describe it," he said.
On Monday around noon, Alma Gomez, who lives a few doors away fromGathua-Carpenter, said she heard a disturbance at Gathua-Carpenter'sapartment.
"She was kicking someone out," Gomez said. "Shoes were being thrown out the door."
Gomez said she then heard banging on the walls and the sounds of a woman sobbing and baby crying.
"Then everything just stopped," said Gomez, who called 911.
Police arrived at the apartment to find the door open and Gathua-Carpenter dead and her son wounded. The boy later died at an area hospital.
Carpenter, 24, father of Kyan and Gathua-Carpenter's live-in boyfriend, was identified by police as a "person of interest" in the slayings early Monday afternoon.
Carpenter was taken into custody early Tuesday morning after leading police on a pursuit that began in the parking lot of Fountain Valley Regional Hospital, where he was found sitting his car at 3:30 a.m.
Carpenter struck police cars while driving away, with a policemen firing his gun twice. Carpenter eventually ran his car into a tree near Mile Square Regional Park and fled on foot.
The pursuit culminated with a Fountain Valley K-9 dog swimming into a pond in the park and biting the suspect before he was brought out of the water.
Carpenter was being treated Tuesday afternoon for dog bites at an undisclosed hospital.
"It's hard to believe Carpenter may be connected to the slayings," said Michael Magua, who is Gathua-Carpenter'sbrother. "He's a very good person."
Gathua-Carpenter immigrated to Anaheim from Kenya in 2007 with her mother, Miriam Davis, Jimmie Kariukisaid. She graduated from Savanna High School in Anaheim and attended Cypress College where she studied nursing.
However, she dropped out of college after becoming pregnant with Kyanand had only recently returned to work as a home health care aide, Jimmie Kariuki said.
About three years ago, Gathua-Carpenter met Carpenter at a dance club,Wanjiku Kariuki said. They had "squabbles like anyone else" but otherwise seemed to get along and enjoyed being parents, she added.
Photos of Kyan adorn both Gathua-Carpenter and Carpenter's Facebook pages. "He was a happy baby," WanjikuKariuki said. "He did bring a lot of joy to them."
Motherhood seemed to agree with Gathua-Carpenter, Jimmie Kariuki said.
"She was always smiling and had a very positive personality. She was true love."
Moureen's boyfriend Kwame Carpenter, 24, was taken to the Anaheim Police Department and arrested around 8:50p.m. after speaking with detectives, Lt. Eric Trappsaid. He had been in a local hospital for injuries suffered during a police pursuit early Tuesday. (Read: High drama as man who fatally stabbed Maureen Gathua and Baby Kyan Gathua is captured)
Memorial fund for Moureen Wanjiku
-jambonewspot.com
Moureen Wanjiku loved being a mum, Baby Kyan loved the adoration