MPs reject Monica Juma's nomination to the Cabinet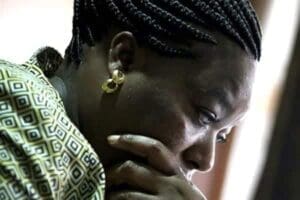 The National Assembly on Thursday rejected the nomination of Dr Monica Juma to serve as secretary to the Cabinet after a chaotic session chaired by Speaker Justin Muturi.
The lawmakers adopted the report of the Committee on Administration and National Security that vetted the former Defence principal secretary.
Until her nomination, Dr Juma was the Interior principal secretary.
Major General (rtd) Gordon Kihalangwa was nominated to take up her post, and he is awaiting vetting by the National Assembly.
In the report, the committee had recommended her rejection, accusing her of "arrogance and insensitivity", and that she was unable to spell out her achievements at the Defence and Interior ministries.
LETTER ISSUE
"The nominee lacked demonstrable passion to serve the public and their elected leaders," the committee said in its report.
However, their verdict was largely based on the letter Dr Juma wrote to clerks of the National Assembly and the Senate, asking them to stop MPs from trooping to her office, seeking appointments and transfers for their people.
During the chaotic session, MPs jostled to contribute to the Motion on her approval.
Tiaty MP Asman Kamama, who chairs the National Assembly Committee on Security, claimed Dr Juma did not articulate her achievements at previous postings.
Gatanga lawmaker Humphrey Njuguna argued that since MPs are representatives of the people, her saying that MPs were unwelcome in her office signalled a rejection of Kenyans in total.
'DARK SMOKE'
"MPs represent (the) sovereign power of the people and when we go to her office, it is to represent that power. Our committee went through the whole motion of vetting her but only dark smoke emerged. There was never the white smoke," said the Gatanga MP.
Majority Leader Aden Duale was booed by MPs for the more than 10 minutes he spoke, urging his colleagues not to rush the matter.
He said there was a minority in the House that required to be heard over the matter, and urged the majority to accord them their constitutional right.
Speaker Justin Muturi also had a hard time trying to control the noise in the House as protestations from MPs on both sides of the divide threatened to bring business to a halt.
DELAY REJECTED
"The majority will always have their say and the minority has their say," he said as he pleaded with the MPs to listen to Mr Duale and Minority Leader Francis Nyenze.
A proposal by Mr Duale to extend the duration for considering Dr Juma by 14 days was rejected in a vote.
A total of 152 lawmakers voted to defeat the proposal against 50 who backed it.
-nation.co.ke