Kenya woman missing in UK, family needs help to locate her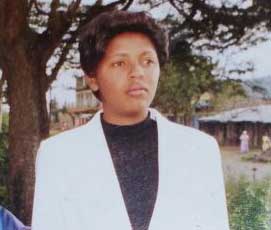 A Kenyan lady is missing in UK and her mother is looking for her. Mercy Mirithu came to the UK in 2003 and later lost communication with the family.
Her mother, Mary Njeri of Rongai Town, Nakuru, Kenya is appealing  to any one with the information of the  whereabouts of Mercy to contact her in Kenya on:
0735109897
or in UK 07983081286
or Mr. Seed on 07951220695.
-Misterseed.com
In October 2020, a young  Kenyan man Daniel Mwangi was  reported to be missing in Lawrence Massachusetts, he was later found safe and sound.
Also in October 2020, a 15 years old boy Ike Ngatia was reported missing in Riverside, California. He was later found safe and sound.
In July 2020, Olga Ooro went missing from her home in downtown Washington D.C. The boyfriend Darnell Sterling, 55, of Southeast D.C was later charged with the killing of Olga. She was never found and is assumed dead
In March this year 2022, 32 years old Irene Wairimu Gakwa was reported missing In campbell County, Wyoming. A suspect, Nathan Nightman, was charged with various felonies after reportedly using Ms Gakwas credit cards several times after she went missing. Nathan pleaded not guilty to the four felonies relating to crimes against her. Irene Wairimu has never been found and the family fears for the worst.


Africa Welfare Association is a pioneer provider of services to it's Diaspora members in the event of loss of a loved one. We are entrusted with the welfare of the African Diaspora globally.
We are entrusted with the welfare of the African Diaspora globally. AWA was set up in response to the ever-growing demand for services at a critical time. With trusted partners, AWA will offer you benefits wherever you are in the world.
Kenya woman missing in UK, family needs help to locate her