Kenyan Man Samuel Chege Njuguna Has Passed Away In Leicester, UK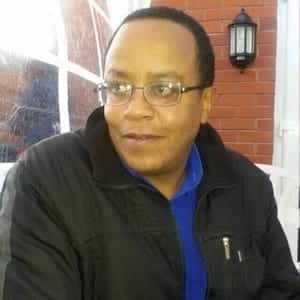 It is with great sadness we announce the departure of Samuel Chege Njuguna who left to be with the Lord on Sunday 19th July 2015 at Loros Hospice Leicester, UK.
He was husband to Melody Njuguna and papa to Walter N. Chege of Leicester UK. Sam was a son to the late Elias Njuguna Mukuha and late Rahab Waiyogo.
He is a stepson to Benedict Mukuha of Canada, brother to Robinson Mukuha (USA), Rachael Wangari Mpyisi, Kezia Mukuha and brother to Kevin Mukuha.
The funeral service will be held on Thursday 30th July at Leicester Seventh Day Adventist Church on London Road followed by committal at Leicester Gilroes Cemetery.
Family & well wishers are meeting every evening at 84 Everst Court LE1 2PP.
Contributions can be sent to J Karanja via Halifax bank account 00813622 sort code 11-10-21 (ref-Sam).
Contact Mercy on 07737774596 or John on 07960185199 for more information!
"Blessed are those who mourn, for they shall be comforted" (Matthew 5:4). The Lord will wrap His arms of love and comfort around those who trust in Him. 3. "He heals the brokenhearted and binds up their wounds" (Psalm 147:3).


Africa Welfare Association
is a pioneer provider of services to it's Diaspora members in the event of loss of a loved one. We are entrusted with the welfare of the African Diaspora globally.
We are entrusted with the welfare of the African Diaspora globally. AWA was set up in response to the ever-growing demand for services at a critical time. With trusted partners, AWA will offer you benefits wherever you are in the world.
Kenyan Man Samuel Chege Njuguna Has Passed Away In Leicester, UK