Mike Sonko responds to why his degree took only 2 years
Mike Sonko responds to why his degree took only 2 years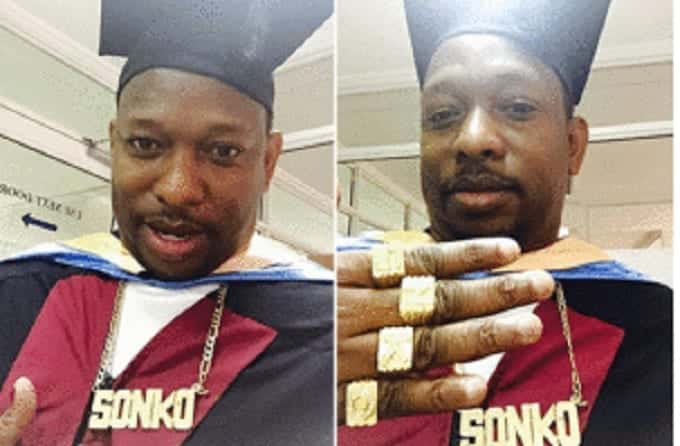 Just in case you were wondering how quickly flamboyant Nairobi Senator Mike Sonko earned his degree, rest assured that twitter has all the answers you would need thanks to bold characters who will ask any question they deem fit.
Soon after his graduation photos started making rounds online; Kenyans On twitter had myriads of questions and doubt. It wasn't up until his walk at the graduation square that some Kenyans actually believed his academic achievement
Quite excited senator Sonko showed up with, no one, but two state of the art choppers in celebration of his achievements then went ahead to have the 'graduation bash' any graduating student would admire.
Amidst the celebrations however, discontent members of the public still had burning questions and it was here that Saddique Shabban took it upon himself to question the senator on his hastily earned credentials, and why he took 2 years rather than 4 years as most students do, this was the response.
Saddique: How did you spend your time studying for your Bachelors? Did you sit CATs, End Year Exams, Term Papers, Group work?
Despite ignoring many other questions and comments, Senator Sonko replied to this one saying.
Senator Sonko: Login to Kemu.ac.ke and research on the different modes of study including ODLM, you might understand better.
-sde.co.ke
Mike Sonko responds to why his degree took only 2 years