There is future in Kenya, Kenyans in the Diaspora told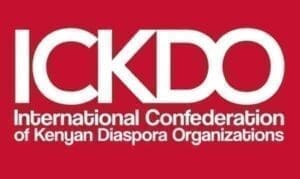 Nairobi – The Global Entrepreneurship Summit held in Kenya recently is bearing fruits as foreign companies are racing against time to assist Kenyans in the Diaspora to invest in the country.
More than 100 organizations representing an estimated 100,000 Kenyans in the Diaspora came together under an umbrella association (International Confederation of Kenyan Diaspora Organizations) to champion active participation in the country's socio-economic space.
Speaking at the function held in Nairobi Saturday, John Brown of Bedford Group said they are in the country to let the Diaspora know that there is future in Kenya.
"The Diaspora has an opportunity to make sustainable investments in the country. Investing in Diaspora capital can make big things happen," he said.
His company, that has interests in Agro business and real estate, intends to tap in to the local market and help in growing the economy.
Tegi Obanda, co-chair of ICKDO said the event, dubbed "Kenya Diaspora Special Homecoming Conference" will focus on developing strategies for smart collaboration, where local entrepreneurs and innovators can launch enterprises in partnership with Diaspora investors, international funding sources and County governments.
"We are in the country to see how they can bring the government, local entrepreneurs and the Diaspora to work together and localize some of the projects discussed at GES," he said.
Obanda said, "The Diaspora is a potential investor and it has capability to offer capital in some investments," adding that a lot of money channeled home by the Diaspora does not build any business because of untrustworthy partnerships.
"People are holding back from investing in Kenya because they see it as a waste of money. Kenyan Diaspora is loosing a lot of money through flout and trickery," he said.
Assistant Director Diaspora Directorate, John Chessoni said the government has stepped up measures to tap resources coming from the Diaspora.
"The Diaspora is part of the vision 2030 project. Without it the government cannot achieve its goal, the reason we are advocating for many forums to make the Diaspora know about the opportunities in the country," he said.
He added that the government has set a Diaspora web portal that has forum for investors and is also tackling the high cost of remitting foreign money.
By Mike Munga
-m.news24.com