PHOTOS:Meet The Meru Girl Whose Dowry was Delivered in a Motorcade and Choppers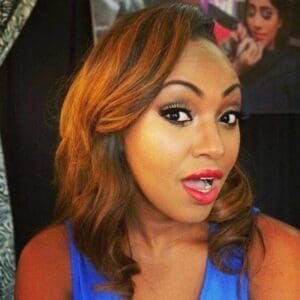 It was the only story anyone was talking about yesterday. The expensive dowry ceremony in Meru.
Flamboyant Luopean Jared K Otieno put on a show on Saturday, as he descended on the town with a motorcade of super expensive vehicles, police escorts and at least 4 helicopters.
Not a lot is known about his fiancée Kendi Mwiti, only that she's a daughter to a prominent Meru doctor.
She is a marketer and also has a Masters in Development Studies.
Together with Jared, they have been blessed with one son.
Here are some photos of Kendi.
Photos via Kendi Mwiti on Facebook
– nairobiwire.com