Sauti Awards event opens in Atlanta this weekend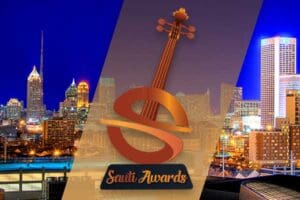 The inaugural Sauti Awards ceremony will be held at the Christ Harvesters Ministries International in the outskirts of Atlanta this Weekend.
The event, slated for Friday and Saturday, brings together hundreds of performing artistes and creative professionals in the recording industry.
According to the event organisers, the nominees for the annual gala are drawn from different parts of the world and represent different genres of music and technical fields.
"We will be honouring excellence in the recording Arts and Sciences, said David jey Mbiro, the event's organiser and spokesman in an interview with the Nation in Atlanta on Thursday.
"We are very excited as there is a lot of goodwill from Kenyans and other supporters.
"Enthusiasts are coming from all corners of the world to attend the event this weekend," he added.
A free, star studded gospel concert featuring musicians like Bahati, Naomi Karanja, Eunice Njeri, Angela Mate and Penzi Amani will be held on Friday night while the winners in different categories will be announced on Saturday.
Winners were picked following months of online voting which closed last weekend.
"I am very excited to be part of the premier Sauti Awards ceremony.
"We in the diaspora have, for a long time, wished that someone would notice the positive energy that is out here," said Andrew Kathuri, a nominee in the video production category.
The judges, drawn from various performing arts disciplines, will also posthumously honour the late Peter Kahura Kaberere as one of the pioneers of Kenyan contemporary gospel music.
Mr Kaberere passed away in April 2014.
His wife, Mary Njeri Kahura, will receive the award on his behalf.
-nation.co.ke