Senator Kiraitu Murungi: Luos Are Men Of Great 'Nyadhi'
Senator Kiraitu Murungi: Luos Are Men Of Great 'Nyadhi'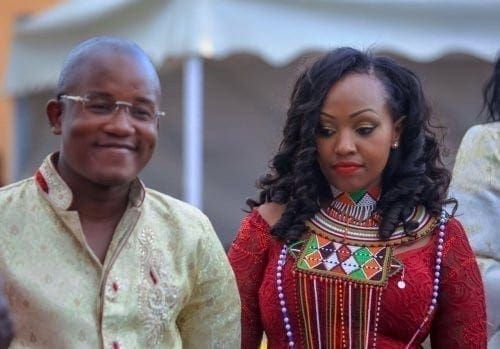 Meru Senator, Kiraitu Murungi, animatedly agreed that indeed Luos are men of great Nyadhi (meaning style in Luo language)
The lakeside fashion and decorum is of grand scale, unmatched and little wonder why a bevy of women from Meru are flocking the Lake side for the charmers.
He was saying this at the much publicized pre-wedding party for business man Jared Otieno and Annabel Kendi which went down on 8 August, in Meru town.
Jared had gone to pay dowry to Kendi Mwiti's parents just two months after he spent Ksh15, 000, 000 for an extravagant pre-wedding party in Ndhiwa, Nyanza.
Ann Kendi is the daughter of Dr Shadrack Mwiti, who had hosted her fiancee – Otieno – and his people in his residence at Kathera in Imenti South.
The 'Lakeside' contigent had swept over Meru town in choppers and guzzlers causing traffic snarl up as residents rushed to catch the glimpse of the rare scene.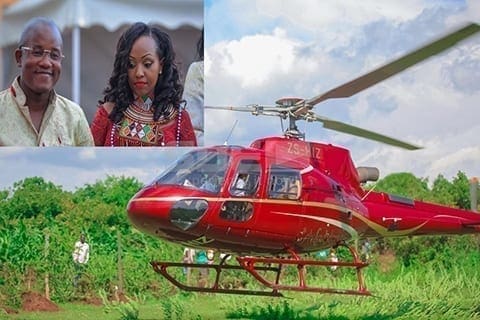 "We usually judge the success of an event by the amount of good food available, but Wajaluo have said what is important is how you arrive. They have landed here in choppers. When we went to Homa Bay, we thought we had landed in style, but the Luos have landed here in much greater style. Wajaluo wapigiwe makofi!" The excited Senator quipped.
The Senator also revealed that his daughter had fallen prey to a Lakeside charmer and got married to him.
He went on praising Luo men;
""No Meru man can take care of a woman like the Luo. In Meru, the men concentrate on buying land, but the Luo man puts more importance on making his wife happy. Wajaluo wapigiwe makofi!"
Another Meru legislature Kathuri Murungi, Imenti South MP, observed that local murumes had run out of town leaving the town to luos
"Imenti South and Nyanza South are getting cosy as far as marriages go. It is good, because it is a way of bringing tribes together," He said
He urged and pleaded the Murumes to 'revange' and flock to the lake side for the 'Akinyis'
Among others, the event was attended by Kisumu Senator Prof Anyang' Nyong'o, Siaya Senator James Orengo and Meru Governor Peter Munya.
Senator Kiraitu Murungi: Luos Are Men Of Great 'Nyadhi'