Trafficked Young Kenyan Girls Falling Prey to US Sex Maniacs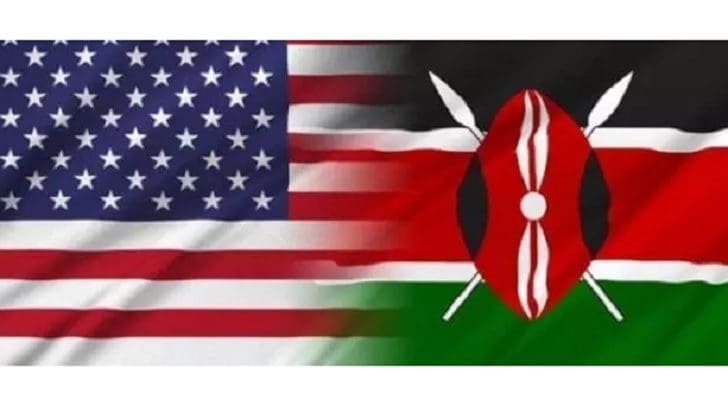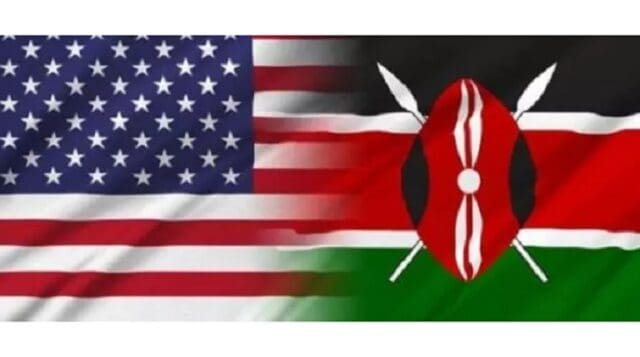 A story recently published in The Nairobian about a Kenyan woman who is enslaved in America, is disturbingly real and a wake-up call to our youth who would give anything to dash to the 'green pastures', especially in the United States of America!
For many youth, abroad is nothing but boundless opportunity—everything there is a low hanging fruit for them to just pick and munch. However, the horror the young woman is subjected to by depraved sex maniacs feeding on the greed of traffickers of young girl for sex, should make the youth obsessed with the abroad mentality to think twice before they jump into the next plane out of Kenya for the green pastures.
The story, under the tittle; "How Kenyan girl got tricked into sex slavery in the United States" was obtained from a four-minute clip, which has been blocked in every website it is posted. One Kenyan in the Diaspora summoned it all; "This clip is not for the soft-hearted. It's disgusting, brutal and sadistic."
The heart-wrenching clip shows the victim, Laura Imali, from Kenya, being savagely beaten up and forced to perform grotesque oral sex. It is a scene of horror and brutality beyond human imagination. Those of us who have watched the clip are outraged. Yet outrage is an understatement to describe the horrid situation that Laura is facing in her captivity inside a secret dingy brothel somewhere in Ohio, US.
This unfortunate story should be a reality check to Kenyans that not all that glitters in the fairly tale stories about how "America is a land of milk and honey" is god! Laura's story brings to the fore the many hidden cases of mistreatment that Kenyans who come to America go through either in the hands of fellow Kenyans if not from people of other ethnicities.
Reading through the interview from Cynthia Khamati, Laura's 'friend' who 'advised' her on where to find love, one realizes significant missing gaps. How and where did Laura meet Cynthia? How much else does she know about this apparently well-planned and executed transatlantic human trafficking?
Where exactly was the video containing Laura's torturous atrocities sent from? How did the send of the video get Cynthia's address? I ask the above questions because in America, one cannot send out a letter without clearly indicating a verifiable address of origin. If it was an email used, can it be made available?
Something curious also struck me; on searching either Laura or Cynthia on Facebook, their searches brought zero results. Is this possible that the two women couldn't be on Facebook or have they used fake names? Seven years ago, while working with The Kansas City Star, I was told of nightmarish stories of how some Kenyans were taking advantage of new immigrants to hold them as economic slaves for years.
In the past two years, I have been fighting to rescue a young man from Kisii who was held captive for 12 years as an economic slave by a Kenyan family. Mute and partially deaf, the young man arrived here sometime in 2003 on a green card.
His paternal cousin who lives in one of the Midwestern States of America took him from a friend of his sister who had received him in Philadelphia. Being mute, the young man qualified for special vocational programs that lead to gainful employment.
He got employed with an hourly wage of $14.00. His hosts blocked any communication from his family members in Kenya. His bank documents were confiscated. His wages were swept dry every other week from his bank account by the Kenyan hosts. Unable to find help, his parents petitioned the Kenyan embassy in Washington, DC but nothing came of it.
Until recently, we managed to rescue this young man from the 12 years of his economic enslavement. Although he does not speak, he writes coherently and narratively well. He has told stories of how his money was swept clean from his bank account month-to-month.
Additionally, he alleges that his hosts also took away his yearly tax return reimbursements. He has nothing to show for his 12 years in America. Kenyans should know that not everything they hear about America is gold. The case of Laura must teach us one very important lesson; do not trust the people you meet on the Internet. The writer lives in Kansas City Missouri and is a graduate (masters of public Administration) from Henry Bloch School of Management at University of Missouri-Kansas City (UMKC). He can be reached on [email protected]
How Kenyan girl got tricked into sex slavery in the United States
Trafficked Young Kenyan Girls Falling Prey to US Sex Maniacs