Worshipers United: Seattle Praise Fest-29th August 2015
Worshipers United: Seattle Praise Fest-29th August 2015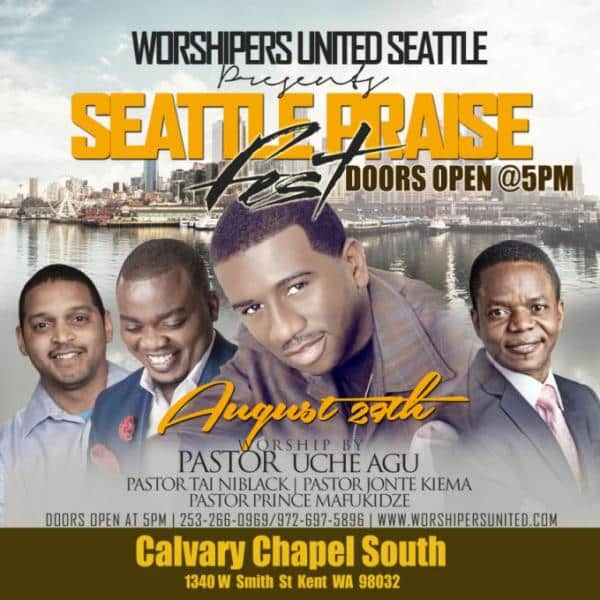 We would like to invite you to the first Seattle Praise Fest  on Saturday  29
th
August  2015.The concert has been organized by Worshipers United.
Worshipers United is a worship movement where people from different cultures, countries, languages gather to pursue the one true and living God relentlessly. Worshipers United started with 10 worship leaders in 2009 in
Dallas TX
, quickly grew into a fiery worship movement which has impacted over 500 worshipers. As a movement Worshipers United is igniting spiritual hunger, passion for Jesus and His manifest presence across America.
We have over 50 worship member team from different churches within Seattle that have come together to be part of this great concert.
We have invited Pastor Uche Agu who sang "My God is good oh" from Nigeria, Pastor Prince Mafukidze  from
Zimbabwe
, and Pastor Tai Niblack from River of Life Kent Washington they will be our guest worship leaders.
 Please visit our website: www.worshipersunited.com for more info and contact details.
Saturday 29th August 2015, doors open

5:00pm


Calvary Chapel South 1340 W Smith ST Kent WA 98032

We look forward to seeing you there.
Warm regards,
Pastor Jonte Kiema
Founder, Worshipers United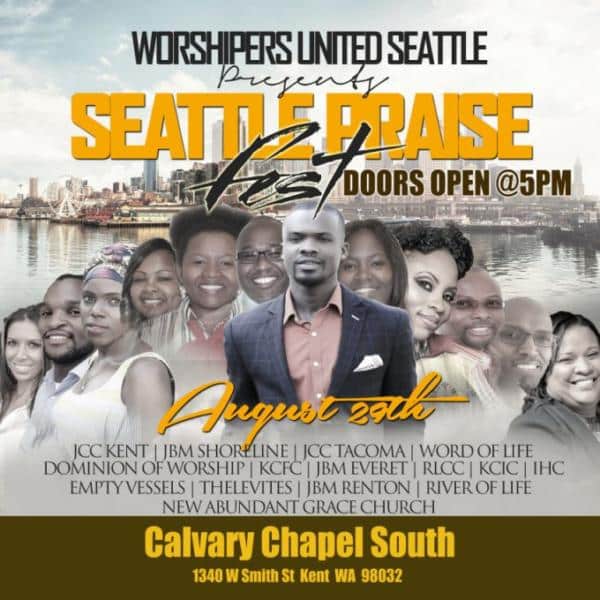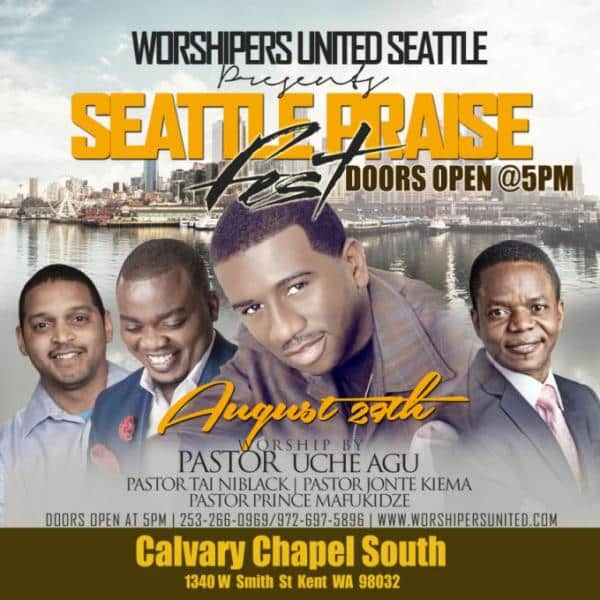 Worshipers United: Seattle Praise Fest-29th August 2015