Kenya loses Sh3 billion annually on diaspora tax remits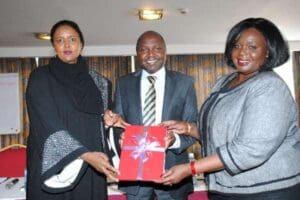 Kenya loses an estimated Sh3 billion revenue every year due to citizens working abroad who don't pay tax, a task force has said.
The team's report says out of the four million Kenyans overseas, the government collects only Sh1 billion a year.
The team was established last year to review foreign employment and labour migration. The report was presented to acting Labour CS Raychelle Omamo and Foreign Affairs CS Amina Mohamed on Monday.
A commissioner, who spoke on condition of anonymity, told the Star the state lacks information on the number, location, experience and resources of diaspora Kenyans.
The state also lacks information on the needs of foreign labour markets, projected labour demands, terms and conditions of employment, disputes resolution mechanisms, religion, culture and customs and remittances transfers, the official said.
"Lack of such critical information hinders establishment of a database for job seekers, recruitment agencies and foreign employers. The database would be useful in policy formulation and matching skills to foreign job opportunities," the commissioner said.
The report says lack of policy on diaspora labour market information hampers in-depth labour market analysis required for diaspora engagement and foreign employment administration.
It says though there is legal framework governing labour migration, it is implemented by different agencies.
The report said Kenya is yet to ratify and implement key international conventions, including the Convention on the Protection of the Rights of all Migrant Workers and their families.
Lack of such agreements has contributed to discrimination at work and exploitation of Kenyans abroad, it states.
– the-star.co.ke