ODM MCA found dead in a hotel room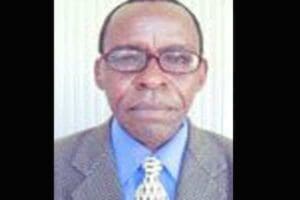 A ward representative in Makueni County was on Sunday evening found dead in a hotel room in Mtito Andei Town, police have said.
Masongaleni Ward Member of County Assembly (MCA) Mr John Kilonzo was found dead around 5pm in mysterious circumstances on Sunday in a room he had booked the previous night in Kibwezi East Constituency, area District Administration Police Commander (DAPC) Mr Albert Hama confirmed.
According to the police, an attendant of the lodge who had gone to prepare the rooms, found that the room booked to the politician was inaccessible.
She raised alarm and police were called in when the door was broken and the body of the deceased found.
Confirming the incident, area DAPC Mr Albert Hama said: "At this stage, we cannot tell for sure what has caused his death."
He said that since the deceased was a politician, the police were "not taking chances" in probing what had caused Mr Kilonzo's death.
Popularly known as Kiluma, the deceased was elected on an Orange Democratic Movement (ODM) party ticket.
Mr Hama said the police have launched investigations into the death.
-nation.co.ke