Memorial service for Grace Maloba in Frederick, Maryland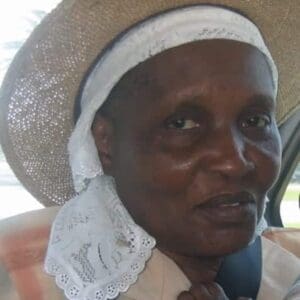 It is with deep sorrow to inform you that another angel has been plucked from our midst. Mrs. Grace Maloba passed away in her sleep following long battle with illness. Grace passed away on October 20
th
, 2015 in Busia, Kenya. She leaves a legacy of being a solution seeker that left no stones unturned, and will be missed for her kind-hearted nature.
Popularly known in Busia as Mama FITCA, she is survived by her husband, Mr. Christopher Maloba, and children Dorothy Maloba of Regina, Saskatchewan, Canada, Frank Maloba of Derwood, Maryland, and Peter Maloba of Union, New Jersey. She was a grandmother to Kailan, Martin, and Newton Maloba. An ex-student of Butere Girls School, she worked at the Nairobi National Park, ILCA, ILRI, and FITCA Kenya.
 Psalm 116:15 Precious in the sight of the Lord is the death of His godly ones
A memorial gathering has been arranged for Sunday, October 25
th
, 2015 at 934 Turning Point Court, Frederick, MD 21701 from
1:30pm – 6pm
. The funeral is set for Saturday,October 31st 2015 at her home in Bubango, Busia, Kenya. We call upon family and friends to join us to comfort the Maloba family and shoulder the weight their heavy hearts. We look forwarding to seeing you on Sunday, October 25th, 2015 at 1:30pm.
Parking is limited at he venue, additional parking is available at Insley Cir or Thomas Johnson Middle School. See embedded google map.
Contributions can be made at the event
on Sunday
or anytime to Bank of America account number 4460 0967 4208 under Francis J Maloba.
If you elect to make a contribution via Bank of America, we ask that you send a text to Kevin, Tony, and Kaka at the number below to notify us so we can keep account for the contribution. Please, include in the text your deposit receipt and/or confirmation number. You may also choose to notify us via this email.
Further information can be gathered from:
Fare Thee Well, Mama Grace. May the Lord rest your soul in eternal peace.