The passing on of Joseph Njehu of Kent,Washington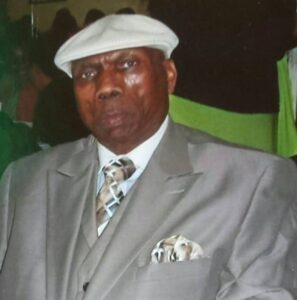 We are saddened to announce the promotion to glory of Mr. Joseph Gitau Njehu of Kent, Washington USA, after a long illness bravely borne.  Mr Njehu was a long time resident of Ngong, Kenya.
Mr. Gitau was husband  to the Virginia(Vicky) Gitau and the late Ann Wangari Gitau.  He was father to George Kanja, Boniface Njehu, Salome Wanjiru, Peter Turuthi, Mary Muthoni, Anthony Saruni, Stephen Gakunga, Daniel Njehu and Silvia Wambui.
Family and friends shall be meeting daily at
6p.m.
at his residence;
11140 204th St. SE,
Kent WA 98031
A fundraiser is tentatively scheduled for
Sunday 10/11/2015
(USA) to assist the family transport the remains back home in Kenya. ( Venue and time to be communicated)
FUNERAL DETAILS IN KENYA TO FOLLOW.
You can support the family financially through the following:
Boeing Employees Credit Union,
Acct. No. 3601835543
Routing No. 325081403
                OR
Contact Persons in U.S: