Why I spent Sh1mn on ads for Uhuru's attention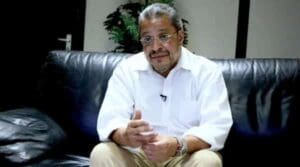 NAIROBI, Kenya, Oct 7 – Mukhtar Ahmed is not a big man. At over 50 years of age, his grey hair is slicked back, his glasses pushed back on the bridge of his nose and he's dressed in a simple shirt and slacks, arms rolled up. Nothing extra-ordinary.
Except for the smile that plays on his lips. Striking not because of his brilliant white teeth but because we were expecting an angry man.
Angry because it's not every day that a man feels that such a grave injustice has been dealt to him that he takes out not one but two full-page newspaper adverts valued at over Sh1 million to catch the President's attention; to get his grievances heard.
Now, his cell phone, whose number he included in the advert, seems to ring off the hook. "I think I've received over 2,000 phone calls today."
And now with people finally listening, maybe, he can afford the makings of a smile.
-capitalfm.co.ke