George Muhoho: Gatundu boy who was Pope's private secretary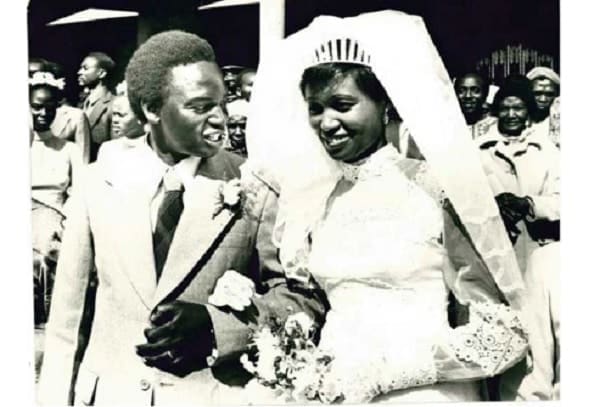 Chief Muhoho Gatheca of Gatundu, Central Kenya, had more than 10 wives. The 11th wife's (Nyokabi Muhoho's)first two children; Ngina Muhoho and George Kamau Muhoho, became part of Kenya's body politic – and the enduring face of the Muhohos:
Chief Muhoho Gathecha: The Revered Patrick McGill of the Catholic Church in Mang'u allowed all of his children to forfeit paying 25cts or three eggs per child as fee after he donated land where Gatitu Primary and Muhoho High School – named in his honour – stands. But the colonialists were not amused that he was Kenyatta's father-in-law and thus demoted him during the State of Emergency in 1952. He died in 1966 at 84.
Mama Ngina Kenyatta, PhD (Honorary, JKUAT): The mother of President Uhuru Kenyatta was married off at 18 in 1951 as Chief Muhoho's 'gift' to Burning Spear. Ngina, an 82-year-old front-pew Catholic, has the proposed Mama Ngina University College in Gatundu named in her honour, besides JKUAT's 2015 Honorary Doctorate for contribution to 'Entrepreneurship.'
George Muhoho: Was ordained a Catholic priest in 1963, but quit 13 years later because he was not serving the church at parish level and thus,"I decided my life was not in the priesthood," he told the Sunday Nation in 2004. The former Juja MP and director general of Kenya Airports Authority, was at the time the chaplain of the University of Nairobi in 1976.
The alumnus of Urbanian University (International Relations and Diplomatic Practice) and Collegio San Pietro (MA, Canon Law) was the first black diplomat to the Vatican. The one-time private secretary to Pope Paul IV was papal envoy to Brussels, Luxembourg, Council of Europe and Nato. Muhoho, who speaks Latin, Spanish, Italian, French and German, was skipped five classes in two years at Gatitu Primary School, but ate too much ugali at Kiriko Intermediate School during ng'aragu ya mianga (the cassava famine) in the 1940s. The 79-year-old still hates ugali!
Jean Muhoho: Jean Njeri Koinange, daughter of John Koinange, met George at a family reception after he quit the priesthood and bought a 1946 house in Karen in 1976. The University of Nairobi law graduate married George at the Holy Family Basilica in January 8, 1977, followed by a three-week whirlwind round-the-world honey moon. Jean – now a farmer – served as company secretary and HR director at East Africa Breweries for 26 years to 2003. The two have four children: Anne Nyokabi (IT graduate, Duquesne University, runs the family's Compuera Group of Schools); Pauline Wangui (Alliance Girls alumnus and speech pathologist, Missouri University, is an administrator at Compuera); Michael Mbiyu (marketer) and Paul (alumnus of Embri-Riddle Aeronautical University, Florida).
George Muhoho: Gatundu boy who was Pope's private secretary