How Married Kenyan Men hide their Secret Families from their Wives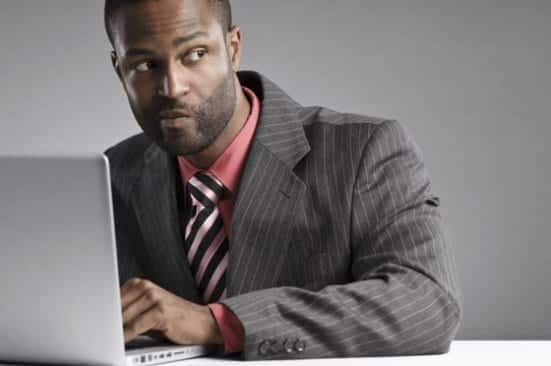 When Maggy joined a prestigious high school in Nairobi in the 1990s, she noticed that a particular older girl was paying very close attention to her. The older girl, who was by then a Form Three student and the school dining hall prefect, always ensured Maggy was well-fed and protected her from bullies.
"I actually was very suspicious of her sexual orientation, imagining that she was 'fattening' me for 'slaughter,'" Maggy recalls with a laugh. As fate would have it, the girl was also called Maggie, with the difference only being in the spelling.
A few months later, her dad came to the school for the ever-popular visiting day. It was then that she was formally introduced to the other Maggie.
"My dad stood there proudly with this girl that I was a bit curious about and told me she was my sister!" says Maggy with a look that still betrays the surprise that struck her nearly two decades ago.
Her father explained that Maggie had two other sisters and that most of the older kids knew each other. He also told her that their mother did not know about his other family, but that he would inform her in due time.
According to Maggy, the secret eventually came out, but what surprised her most was how her mother took the news.
"I swear she continued with life like nothing had actually happened," Maggy vividly remembers.
It took years until when Maggy had her family that her mother confided in her how she had been hurt when the revelations came out. According to Maggy, her mother figured out they were too old for her to walk out, although she never trusted her husband again.
Things were different for Kioko though. His father, a prominent businessman with extensive interests in real estate and public service vehicles, never intended to reveal his other family, but fate had other plans. The children met.
"The kids met and became very close but no one thought of breaking the news to me," Kioko's septuagenarian mother Mwende softly says.
The siblings were almost of the same age. There were three children in the second family and four in the first and last three were born just months apart.
A relative met them having fun at the Mombasa agricultural show in 2003 and mentioned it to me, thinking that I already knew about them," Mwende recalls, remembering how the news jolted her into fury.
SCENIC WATAMU
"I do not think I have ever been that mad in my entire life. You know, this is a man you have been married to and have given him four kids. You ask yourself, what more would he want really?" she says, reminiscing on the few weeks after the news sunk in.
I discovered he had built a nice four-bedroom house for her (the other woman) in Watamu and that she runs a very well-known retail shop. That was the gift he had given her. A shop to keep her busy," she adds.
While the other woman stayed in scenic Watamu, she lived in the centre of Malindi town with her husband.
Mwende remembers how so many questions and scenarios played out in her mind and how she started to question herself. She wondered if her husband had married the other woman at the same time he was taking dowry to her (Mwende's) father. Further, how could he keep this a secret for all those years?
Endless questions lingered about when and how he met her, especially given that he spent every night in their matrimonial bed.
Kioko never experienced the turbulence her mother did. To them, the situation was not one that warranted much fuss.
"Our father has always taken care of all our bills and we never lacked. We discovered he was also a good father to them (the other kids) and that is all that matters really…" he says, adding that the other mother was actually more welcoming and not harsh like his own.
"She bailed us out of a number of tricky situations and never asked a question. She is cool," Kioko says, shyly smiling at her own mother.
Cases of men who have and sustain secret families are many. No, these are not mistresses or side flings who perhaps get in the family way, hang around for some time, then get out of your life. They are families that the man keeps well, mostly known to those who are close, but not their wives.
Jesse has a son with a workmate who took him in at a time he was estranged to his wife, with whom he had four children. He maintained the relationship even after getting back together with his wife. Since the other woman is a colleague, he doesn't have to visit her lot, which helps in keeping the affair discreet.
I see her every day at work and since she lives near my house, I always pop in to bond with the young man as well," he tells me. Soon after they made up with his wife, she bore him a daughter, who is now a few months older than his son by his other 'wife'. He provides for both his families.
When Kipng'eno met a girl in Mathare a few years back, he treated her like just another pretty little lass who sex appeal was irresistible. However, as time went by, the two became an item and he even paid for her course in hairdressing. When the girl bore him a son, Kip confesses that the die was cast. He put up a salon for her in Machakos where he teaches at a college and took up all fatherly responsibilities.
To balance the two families, he spends his weekdays in Machakos with his other 'wife' and then dutifully comes home to his official wife in Nairobi over the weekend. In Machakos, they live together with his other woman as man and wife, something his wife in Nairobi does not know. Strangely, the man proudly talks about his other family in local pubs, even showing off photos of his son to his buddies.
"I would not want my wife to know of this other family. In fact, as soon as I finish putting up a house back home, I will send my family there and then operate from Machakos instead of paying rent for two households," he reveals, adding that his wife would cause a ruckus if she found out. In an ideal situation, he confesses, he would wish to come clean. To him, he owes his children – all of them – fatherly duties, despite the circumstances.
ENABLING CAREER
In what may be an enabling environment, Dr Maina, also a lecturer at a leading university, has a family of three children – two sons and a daughter – safely stashed in the town he lectures in. He has even taken medical cover for them, unlike his official family. The truth about his family came out when his 'side-family' came out when his other woman contacted his grown-up children and introduced them to their stepbrothers and sister.
To date, the grown-up children are mortified about the prospect of breaking the news to their mother and younger siblings, who go on with life with the bliss borne of ignorance. To them, their father is a very busy man.
"When she contacted me on WhatsApp and Facebook, I was shocked, but things started adding up. The busy schedule, so cramped that Dad even started missing family functions. His phone would at times be off for a whole weekend, which is quite unlike him. Despite his new posting at a better institution that definitely pays better, he is always hard up for cash. It now all made sense," says the man's eldest daughter.
Like all fathers, these men attend birthdays, school meetings and even funerals. When Joseph lost one of his sons by his other woman, he attended with his sister and brother – a secret that the three kept from their respective spouses. Joseph hooked up with the other woman when his wife was heavy with child and the two children were only months apart. Sadly, Joseph's daughter will never get to meet her stepbrother.
Maggy explains the first wife is the one who is always in the dark, because the other woman usually knows about that family and it's up to her to remain under the radar. "My mother revealed that she had met the woman so many times, but never actually talked. She had always thought she was a relative from my father's side. She was hiding in plain sight!"
Other than hiding in plain sight, the relatives and friends who know about the other woman always feign ignorance.
"Eventually, I discovered that most of the uncles knew about the affair and had told their wives. I felt bad that I was the only one in the dark," says Kioko's mother, noting that she just accepted and moved on.
"What can you do really? You just accept the fact and move on."
How Married Kenyan Men hide their Secret Families from their Wives