Kenyan woman passes away in Bloomfield New Jersey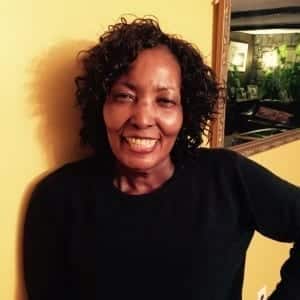 It is with deep sorrow and sadness that we inform you of the passing of Grace Kemuma Nyatome of  Bloomfield, NJ.  She passed away on Friday evening 11/06/2015, at Christ Hospital in Jersey City, NJ, after a long brave fight with cancer.  She worked at Christ Hospital for 5 years and previously at  Jersey City Medical Center for 15 years.
Mama Grace Kemuma Nyatome was a beloved daughter of  Nyatero and Patroba Michieka.
Loving wife of  Simeon Nyatome of Bloomfield, NJ
Mother to Catherine, Afrah, Samuel, and Paul Nyatome all of NJ
Grandmother to Enyjiah, Abigail, and Jordan (NJ), Doris Moraa (TX), David Nyakundi (NC), Jan Teya, Michieka, Abuga, William and Joseph Nyamwange (NJ).
Beloved sister to Prof. Ratemo Michieka, Mr. Joel Onami Michieka Mr. and Mrs. David Ombogo Michieka, Mr. and Mrs. Andrew Okioga Michieka, Mr. and Mrs. Late Hezron Tirimba Michieka, Tabitha Mocheche Michieka, Late Ruth Nyagoti Omwenga, Late Mr. and Mrs. William Nyamwange all of Kenya and Mr. Amenya Michieka (TX), Mr. Stanley Michieka (NJ), Thomas Michieka, (NC) and the late Abel Michieka.
Sister in law to: Isabella Michieka (TX), Francis Nyatome, Esther Nyatome, Tabitha Nyatome, James Nyatome, Mr. Peter Nyatome, Helen Nyatome, Mary Nyatome, Mary Goima Michieka (all of Kenya) Richard Onchiri (NJ)
Most loving Auntie to Dr. Monica Nyamwange, Moraa Nyamwange, Esther Nyamwange, Sammy Michieka, Fred Michieka, Ongeri Onami, Terence Mogaka Onami, Eric Oenga, Daphne Ogega, Gladys Arika (All of NJ ), Kefa Mogaka Nyamwange, Ester Moraa Michieka, Diana Obuya, (DE), Dr. Thandi Moraa Onami (DC), Mbula Michieka-Loboski, (FL) Marlin Mogusu Nyatome (NC) Sammy Michieka, Damaris Nyamwange, Kemuto Nyamwange, Dr. Richard Nyamwange, Late Sammy Goima, Nyakundi Michieka, Samuel and Elijah Omwenga, Keith Nyatome, (all of Kenya) Irene Panther and Brenda Nyatome (England)  and a host of other nephews, nieces and Grandchildren both in US and in Kenya.
Kindly call or visit the family to offer your condolences, support, and prayers.
There will be a Fundraiser on Saturday November 21st at Muugano SDA Church at 1799 Kennedy Boulevard, Jersey City NJ 07305 starting from 6:00 pm to help the family offset Funeral and Medical direct expenses.
A Memorial Service will be held on Sunday November 22nd at St. Patrick's Church 492 Bramhall Avenue, Jersey City, NJ 07305 from 3:00 pm.
Contributions can be made to
Catherine Nyatome ; Glen Ridge, NJ
Wells Fargo Bank
Account #: 2497093662
Routing Number #: 021200025
Catherine Nyatome
Bank of America
Account #: 381044788560
Routing Number: 021200339
Kindly call or visit family to offer your condolences, support, and prayers
Simeon Nyatome 201-339-8329
Kathrine Nyatome 201-970-8329
Afrah Nyatome 201-205-5960
Sammy Nyatome 201-401-7529
Paul Nyatome 201-522-7185
Further Information please contact:
Shem Onditi 201-532-2026
Zachary Moitui 201-889-3636
Dr. Joel Ongaro 908-227-7741
Douglas Bonuke 201-920-1589
Stanley Michieka 551-404-6980
Robert Onchiri –201-895-0370
Willis Nyabiosi 302-543-1348
George Marucha 201-779-8505
Daphine Ogega 973-873-5077
Ruth Asiago 201-921-4372
Silas Miroro 201-936-0057
Nathan Mogesa 201-780-1260
Bonny Getugi 302-897-7113
George Maragia 610-972-6603
Winnie Momanyi 908-838-8624
James Maua 570-216-6941
Thank you so much for your ongoing prayers and support. God Bless you abundantly.