US Visa validity for Kenyans extended to 5 years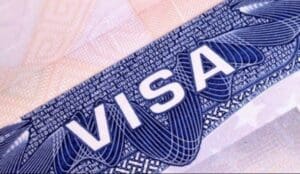 The United States has extended from 1 to 5 years validity of visas for students, temporary business and tourism travel by Kenyans. 
The change increases visa validity from one year (12 months) to five years (60 months), and went into effect on Tuesday, September 22, 2015.
During the first week of the new validity period, more than 600 Kenyans received five-year NIVs.
The extended validity marks the fulfillment of one of the many positive commitments announced during President Barack Obama's July 2015 visit to Nairobi.
Kenya has on a reciprocal basis, extended to five years visitor visa validity for Americans traveling to Kenya.
President Barrack Obama notes that the reciprocal visa validity extension underscores the commitment of both the United States and the Republic of Kenya to promote bilateral trade and tourism, increase opportunities for people-to-people engagement, and enhance mutual understanding between our countries.
With an estimated 14,000 Kenyans visiting the United States annually for business and tourism, the new five-year validity translates into cost and time savings for repeat travelers.
Additionally, full-time Kenyan students in good standing at an SEVP school can now return to Kenya for short visits without being required to obtain a new U.S. visa.
While the extended validity for NIVs allows for multiple entries into the United States, it does not permit a stay of five years.
The length of stay for each visit to the United States will still be determined by U.S. Customs and Border Protection (CBP) officials at the designated port of entry.
Violations of granted duration of stay could result in NIV revocation.
-kbc.co.ke