Kenyans in the diaspora slam IEBC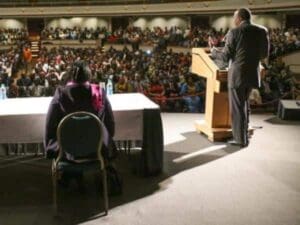 KENYANS living abroad say they will resist the IEBC's new diaspora policy pegs voting rights on a population of a minimum of 3,000.
The Kenya Diaspora Alliance accuses the commission of engaging in a "ping-pong game and doing everything to stall the realisation of our voting rights".
The alliance last week said the Independent Electoral and Boundaries Commission's decision to limit diaspora voting to referenda and presidential elections locks them out of voting for five other elective positions.
"We disagree with IEBC's illegal conditions that evidently seek to limit Kenyans in the diaspora from voting at all levels of the process, from the presidency down to the MCA level," the association said in a statement.
"If IEBC is allowed to formulate policies that are inconsistent with Kenya's democratic rules and constitutional requirements, the entire exercise will be a mockery of Kenyans' right to vote."
The new policy locks out Kenyans abroad from participating in the 2017 general election unless their population in the host country is at least 3,000.
There must also be a diplomatic presence in the form of an embassy or a consulate in the host country.
Kenya Diaspora Alliance Legal Committee chair on diaspora voting Henry Ongeri said: "It is imperative for the IEBC to formulate honest and realistic enabling legislation to accompany policy."
Last week, the alliance's global chairman Shem Ochuodho confirmed to the Star that the group has organised a meeting with the IEBC to iron out their differences ahead of the 2017 polls.
Ahead of the 2013 polls, Kenyans overseas sued IEBC demanding they be allowed to vote.
The Court of Appeal ruled that the right to vote and be registered as a voter should be enjoyed by all without distinction of whether a person is living in the country or in the diaspora.
The alliance hit out at the commission over what they termed "an unsubstantiated insinuation diaspora Kenyans are not interested in voting yet a lot of time and resources have been spent to gain the right to vote".
-the-star.co.ke