Uhuruto Merger Blocked: Jubilee Affiliate Parties Stopped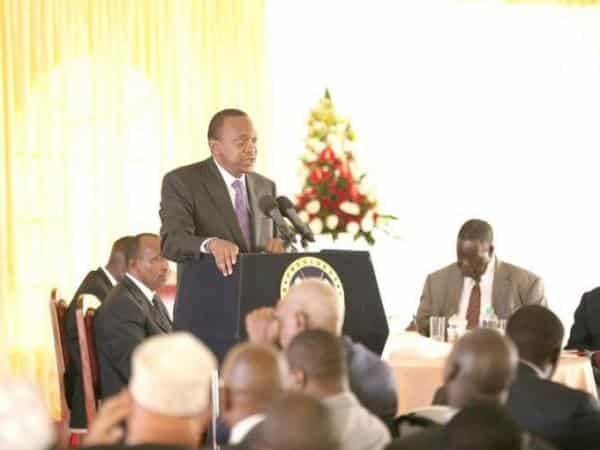 THE planned merger of the ruling Jubilee affiliate parties has been stopped. Giving the order yesterday, the Political Parties Dispute Tribunal said the merger and dissolution of the parties that form the Jubilee coalition should remain on hold until a case filed by Narok North MP Moitalel ole Kenta has been heard.
President Uhuru Kenyatta and Deputy President William Ruto have asked all their affiliate parties to dissolve by the end of this month.
They plan to launch a new outfit – the Jubilee Party – in March next year. It will be Uhuru's re-election party.
The members of the Tribunal agreed with Kenta's lawyer Titus Koceyo that the merger's "hurried" process had not followed the laid-down procedure.
The MP said the views presented by the TNA national oversight board for the dissolution of the parties and the merger were not a true reflection of the actual views of the majority of members. He said the board has never invited party members for negotiations, despite the serious consequences the move was likely to have.
"The respondent [TNA] has now purported to plan to complete, merge and launch a new party on the 19th of December 2015 by dissolving itself and merging with other political parties without the approval or ratification of the National Convention, contrary to the party's constitution," part of the application says.
Kenta says that as a member of TNA, he has a right to participate in the deliberations leading to the merger. He says he is not only a patron of the party in Narok county but also a founder-member.
"The complainant brings this suit in his own capacity and as a representative of other residents of Narok county," he said in a sworn statement.
The politician says that President Kenyatta and Deputy President Ruto are not protected in the event of the dissolution of the parties that sponsored them.
"The current move is unwise, hasty and irregular and risks exposing members of the party to undue consequences as the current head of state is under the respondent's party," he said.
The Tribunal directed Koceyo to serve the court papers on TNA, after which the party will respond within 14 days. The Tribunal members, including Kyalo Mbobu, Chacha Odera, James Atema and Paul Ngotho, set the hearing of the case for January 28.
Kenta says the decision reached by Jubilee's national oversight board only represents the views of a handful of members of the party and therefore not a true reflection of the majority opinion. He says the board should have considered the views of TNA's National Convention, the party's highest organ.
"It is undeniably unlawful, illegal and unprocedural for the respondent to try to exclude the National Convention in the decision making. Such an attempt to usurp its powers and duties is misleading, moot and an act in futility," he said.
Uhuruto Merger Blocked: Jubilee Affiliate Parties Stopped